Kelly Marshall shared such helpful tips drawing on her experience as a special education teacher. She also offered advice about starting her own business and working with galleries. I loved hearing about how her work has evolved and the ideas behind her work. Her series of portraits of physician mothers during the pandemic is so moving. What an incredible project to illuminate the collective purpose and sacrifices of these doctors.
Kelly Marshall followed her BA in Applied Art and Design with a career as a special education art teacher, helping students of diverse abilities in the classroom and in her children's art studio, Color Construct Create Studios, which she owned and directed for 10 years. Marshall is in her 2nd year of the Visual Studies MFA program at the Pacific Northwest College of Art. Marshall's exhibition/publication history includes The Jen Tough Gallery in Santa Fe, NM; The Visionary Projects, NY; Shockboxx Project Gallery, Hermosa Beach, CA; The Ashton Gallery, San Diego, CA; Artist/Mother Podcast Juried Exhibition; Roaring Artist Gallery; Circle Arts Foundation; and The Art Center, Corvallis, OR. She lives with her family, runs a studio classroom, and paints from her studio at Art on 30th in San Diego's North Park. She is currently engaged in a collaboration with Physician Mom's Group to create a visual history of the role of women in medicine as it intersects with motherhood during the pandemic.
Artist Statement:
As a visual artist, I have long been interested in using abstract images and multimedia applications to investigate gendered and sexualized experiences. I am confronting my profound anger about the treatment of women in both historical and contemporary social contexts through violence, marginalization, discrimination and bias. That anger is matched by my interest in the aesthetic experience of beauty and to explore forms that inspire that experience. I take a multidisciplinary approach to this aesthetic exploration through painting, sculpture, performance, and abstraction. The work I make provides framework for what it is about the female body that becomes the focus of violence and neglect while investigating the intersectionality between privacy, intimacy, and domesticity. Incorporated into each piece I create are artifacts, found objects, and manufactured textile adornments. These textiles are charged with ontologies that circulate around the history of adornments and their role in a marketplace that thrives because of their investment in images of women as sexual objects, and their dependence on the labor of bodies that have been historically disenfranchised because of their class, race, and gender.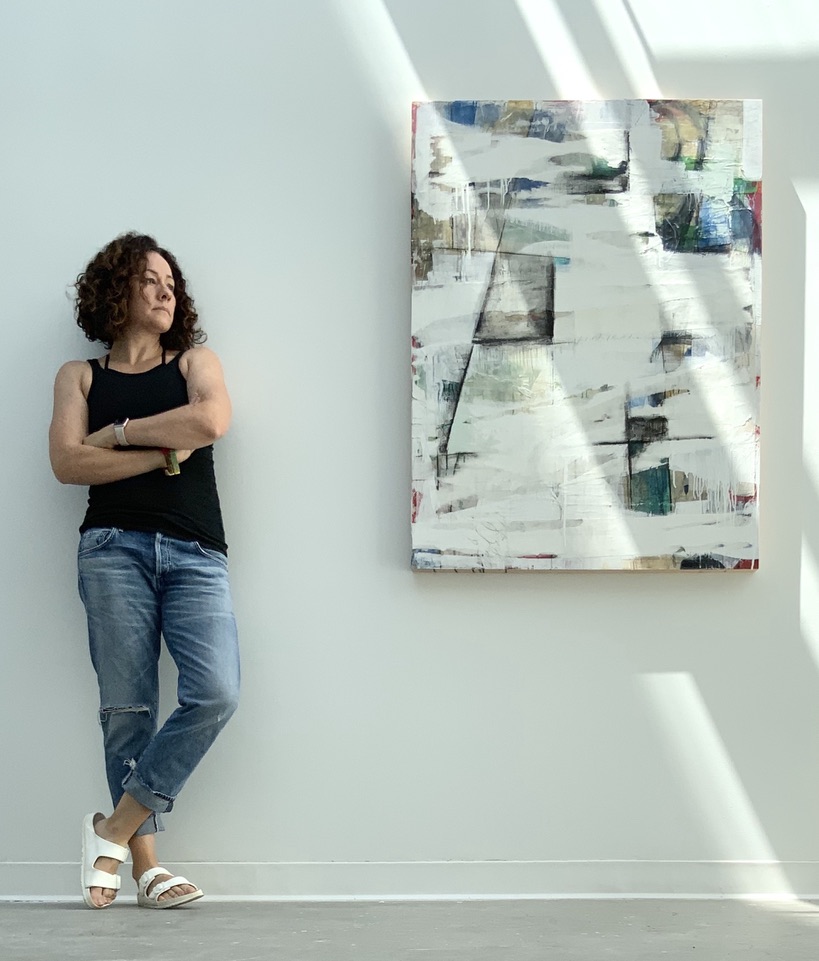 Links:
Books: