We added a session mid-August because we had so much interest in these mini artist talks! It was such a pleasure to meet more incredible artists and hear about their work, journey, and creative process. Huge thank you to Abhishek Panchal, Cassidy Luteijn, Ramesh Aundhkar, Jennie Traill Schaeffer, and Kayla McClain for sharing!! See more about each of them below.
Thank you also to everyone who joined us to hear from these artists. If you'd like to come to future Art Educators' Lounge meetings, you can follow us on Eventbrite where we set up each event: arteducatorslounge.eventbrite.com
Here's a bit about the artists who shared in August:

Abhishek Panchal
Abhishek serves as the Arts program coordinator and teacher at The Gateway School of Mumbai, a not-for-profit school committed to empowering children with disabilities. As a visual artist, his artistic practice is inclined at investigating themes and issues of mental health, culture, and gender.
IG: @abhishekpanchalstudio / Website: www.abhishekpanchalstudio.com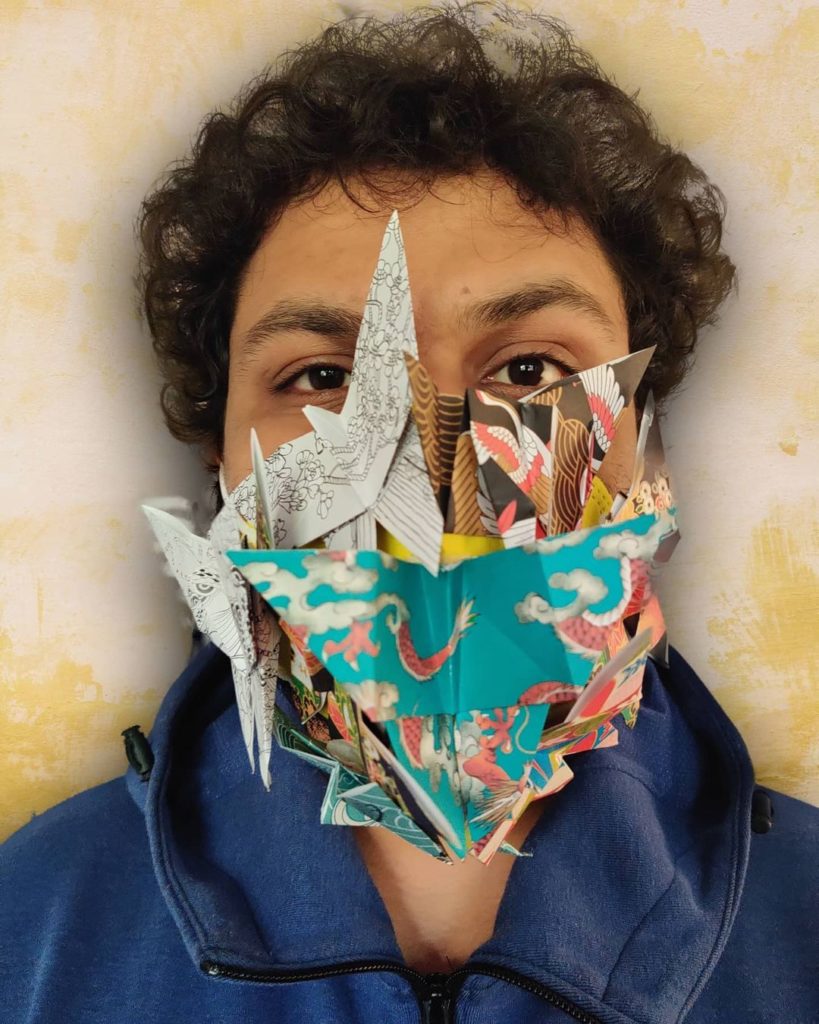 Cassidy Luteijn
Cassidy Luteijn is a contemporary painter living and working on the unceded traditional territory of the Suma:th and Matsqui First Nations also known as Abbotsford, British Columbia. Her work explores the abstraction of natural landscapes while expanding upon a study of material.
IG: @cluteijnart / Website: cassidyluteijnart.com
Ramesh Aundhkar
Ramesh is a retired faculty of Design from Symbiosis Institute of Design in Pune-India. He is a Goldmedalist & Fellow of Sir J. J. School of Art Mumbai-India and a research grant awardee of Lalit Kala Akademi Delhi. He has held over 25 solo shows and over 30 group shows. His work is in many private, corporate & public collections in India and abroad. Ramesh recently pioneered and innovated a new unique style of 4 way composition. In this single composition, the viewer can feel 4 different experiences at 4 different positions.
IG: @aundhkarramesh / Website: Quarantine Drawing Series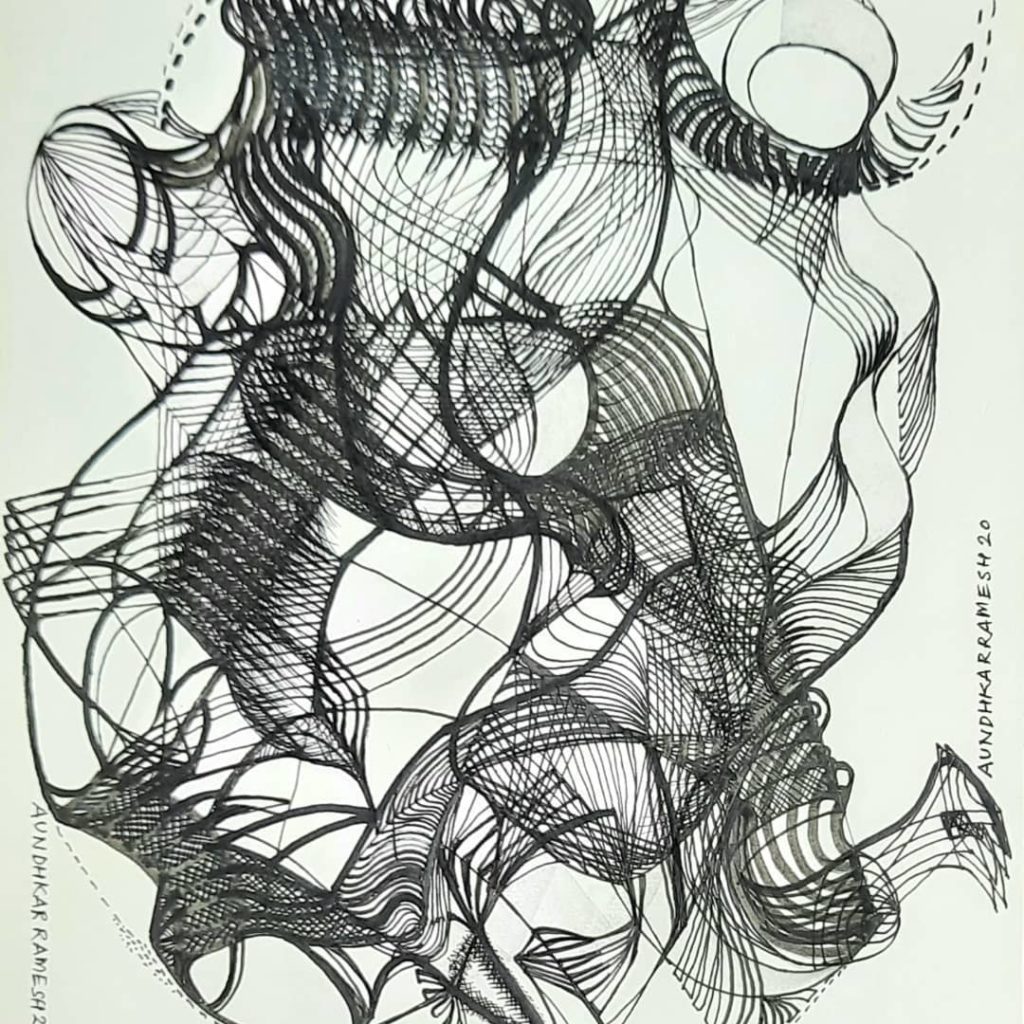 Jennie Traill Schaeffer
Jennie is a recently transplanted artist to North Carolina from New Jersey who creates and teaches art that invigorates the soul. Jennie has an extensive exhibition history with traditional and online galleries. Her works are part of a growing list of private collections across the country. Jennie's works have earned her publication in the New York Times, the Village Voice, the Star Ledger, OurHouse Magazine, NJ Savvy Living, and the Sussex Journal. They have also garnered numerous awards, notably from Syracuse University, the Somerset Art Association, and the Sussex County Arts & Heritage Council. 
Jennie founded TraillWorks in 2005 as a small home studio teaching private lessons, which expanded to a private studio, designated lesson space, and formal gallery, which she ran for five years in Newton, New Jersey. The Newton gallery and studio closed in April 2013 when Jennie relocated after the birth of her second son and returned to her roots of focusing on her work and lessons, reopening TraillWorks out of her home.
IG: @traillworks +@traillworkslessons / Website: www.traillworks.com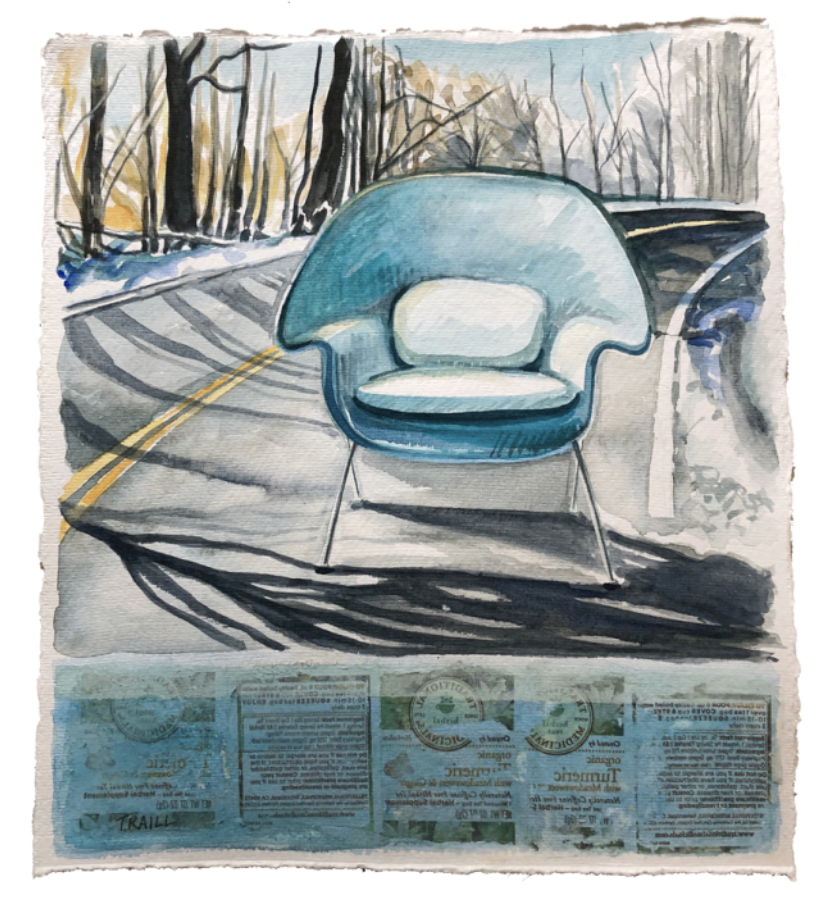 Kayla McClain
Kayla McClain is a contemporary artist based in Chicago. Kayla is a graduate from The School of the Art Institute of Chicago with an M.A. in Art Education and a Bachelor's degree in Studio Arts from Benedict College. In the fall of 2017, she moved to Chicago to establish her career as an artist. Since her first year she has participated in shows with Paradigm Creative Group and Barestrokes doing body painting and live canvas painting, while in her spare time working on new art for commissions or future shows. Kayla is an artist that is truly involved in arts within the context of the realities in which she lives. As a future educator of the arts, she believes it is very important to be knowledgeable of political movements and express that through the arts. Furthermore, she has marched and exercised her rights with many movements such as the March for Our Lives in Chicago, Black Lives Matter Rally for Philando Castile and Alton Sterling in Atlanta, Women's March in Washington D.C. and the March to the State Capital in Columbia, South Carolina. She says, "As an artist, I truly believe it is important to not only keep up with current news but to also reflect that in your work. As an artist we hold the responsibility to document reality as we see it for our viewers.
Within this field, she has dedicated a lot of her time to understanding how the world works in relation to art. Therefore, art is not just an everyday hobby but a lifetime commitment.
IG: @_artbykayla / Website: www.artbykayla.org