Lizz Denneau is making incredible artwork while teaching with a focus on contemporary art in a rural Arizona high school. I loved getting to learn more about her work and the ideas and processes she pursues as an artist. She talked about leaning into her intuition and the incredible paths that leads her down. Her striking visuals have so much depth of form and texture as well as meaning and history. She talked about her childhood as a bi-racial person and how she's been digging into the history of the Black half of her family and processing through her artwork. She's able to create work that is both deeply personal and connective.
Lizz also shared her experience working with the Art 21 Educators' Institute, which provided resources, connections with fellow art educators, and methods for sharing contemporary work in the classroom. She offered helpful insights into teaching with a social justice lens in a conservative district, which echoed what I hear again and again: build relationships! Getting to know your students is vital!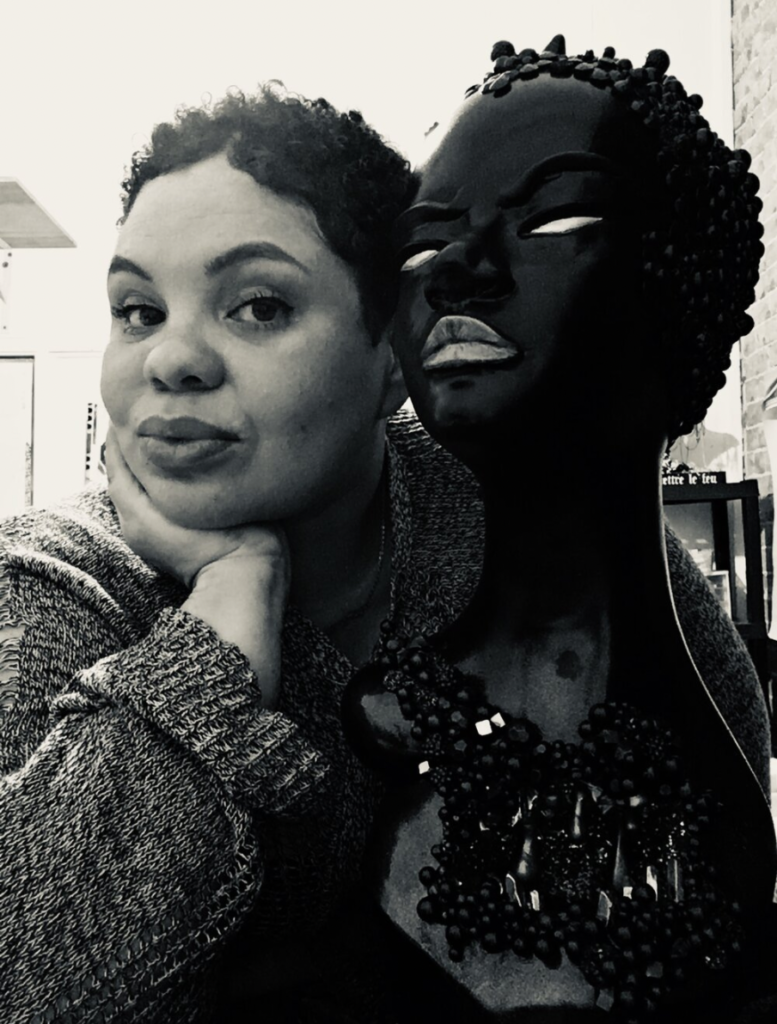 Elizabeth Denneau is an artist and art educator residing in the Sonoran Southwest. In her artistic practice, she is continually influenced by narratives of human perseverance, vulnerability, hidden histories, and power dynamics. Elizabeth works in a number of mediums, which are often inspired by her time as a fashion designer. In an attempt to connect with her ancestors, her current work is a series of sculptures that revolve around the unspoken, buried, and erased histories of the antebellum south and their reverberations throughout generations into modern culture.
She teaches contemporary art and culture at Marana High School in Tucson, Arizona while working with local community organizers and colleges to develop practical models of social justice in art education. Her desire is that her students will be able to see themselves better represented in the art world and be inspired to pursue their own artistic journeys.
She is currently an 2023 MFA candidate at The School of The Art Institute of Chicago.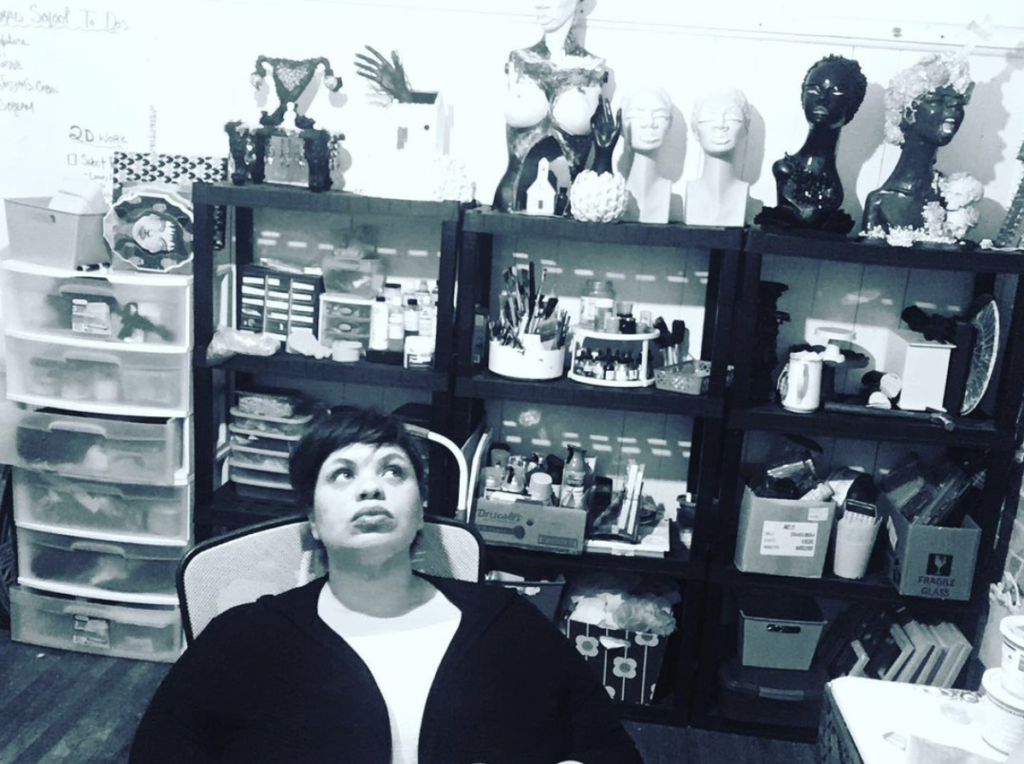 Links: