Lorna Ritz talked about her process and the meditative work of creating space with paint. It was inspiring hearing her dedication to her work and how she shares that with students. We talked about modeling as a teacher and helping students learn how to see. Lorna also spoke about her beautiful large barn studio and the intensive process of renovating it – both when she first moved in back in 1986 and again more recently to abate a mold problem and save the barn. I loved hearing about her lifelong passion for oil paint and the way she thinks about color.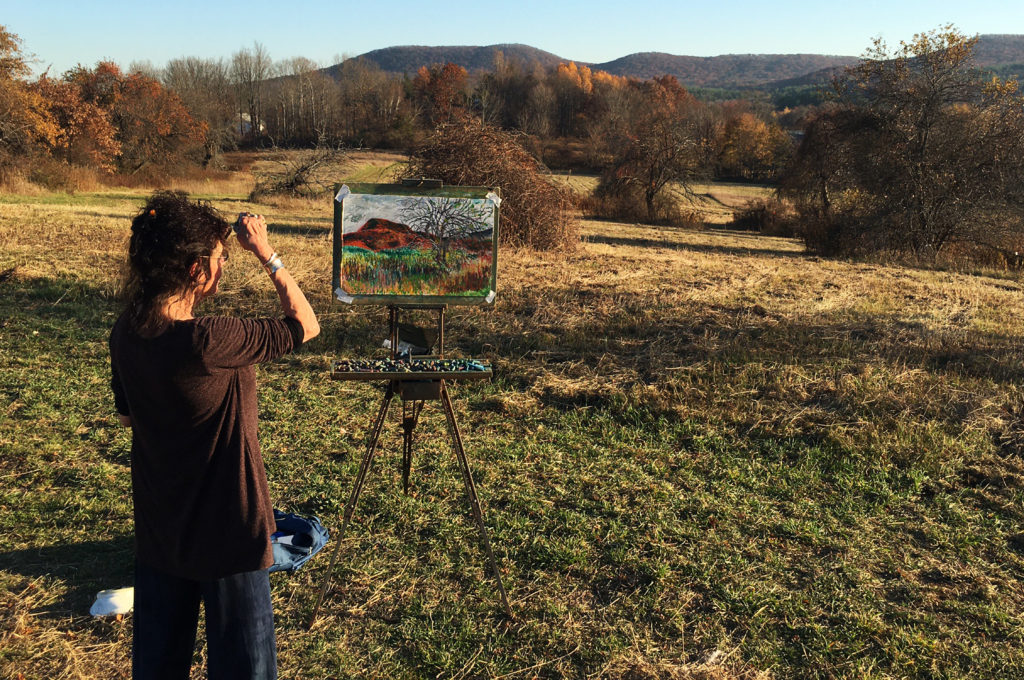 Lorna Ritz has drawn the Holyoke Mountains for 36 years and is still learning them. Both the day and seasonal light changes on them constantly, filling her with curiosity to draw them better. She sets her easel up on a hill overlooking one of the only east-west axis mountain ranges in this country, formed by glaciers. The mountains are so close to her so she feels she can almost reach out to pet them, like they are a big animal moving up and down as the cloud shadows allow the sun to hit them in a pulsating way. She works and reworks each drawing for many days, obtaining a specific light from the sky falling on the mountains that will never bring these particular colors again. Everything in the drawing has equal importance; the tree is as important as the mountain behind it, the sky as important moving behind them, as important the foreground coming up towards the viewer. Everything is democratically related, a conglomeration of spatial movements interrelated, needing each other to survive.
Lorna studied with Gabriel Laderman and Lennart Anderson in the 60's and received a BFA from Pratt Institute, changing the course of her painting life into pure abstraction, under the instruction of painter James Gahagan, (a student of Hans Hofmann). She received an MFA from Cranbrook Academy of Art in 1971, in both painting and sculpture, (welding steel, and casting in bronze and iron). Lorna has taught at several universities including the Rhode Island School of Design, Brown University, University of Minnesota, and Dartmouth College. She has also been a visiting guest critic at the Vermont Studio Center and taught several drawing marathons at the New York Studio School.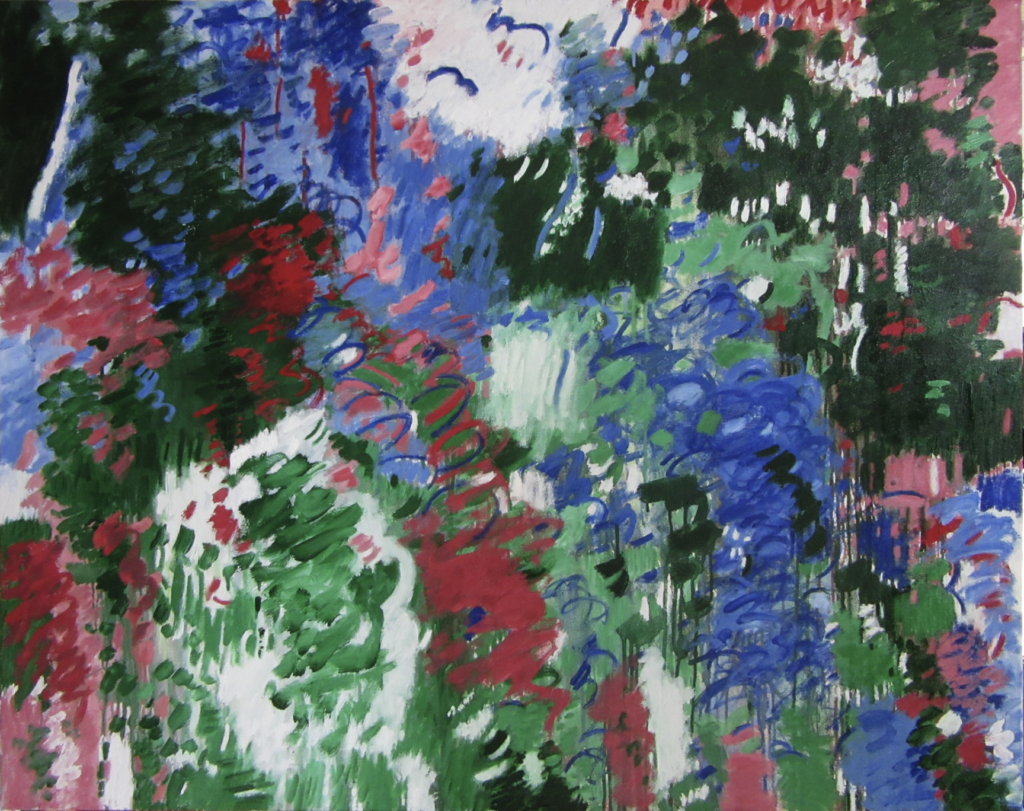 Links:
Artists: