I've been thinking a lot about how to share the incredible work of more teaching artists and also share some of the amazing resources I'm seeing as well as my own tips and experiences. That's where these mini-episodes come in. I plan to include a few segments here. First, I'll share a bit about a featured teaching artist. Then I'll share tips and resources. Then some challenges, and finally shout-outs.
Featured Artist
I'm so excited to share Maria Coit's work! She makes beautiful dreamy landscape paintings in oil as well as prints. Maria is a middle school art teacher and founder of Curated for Kids. I'll be sharing her work on our instagram this week as well as here.
Want to be a featured artist? Apply here!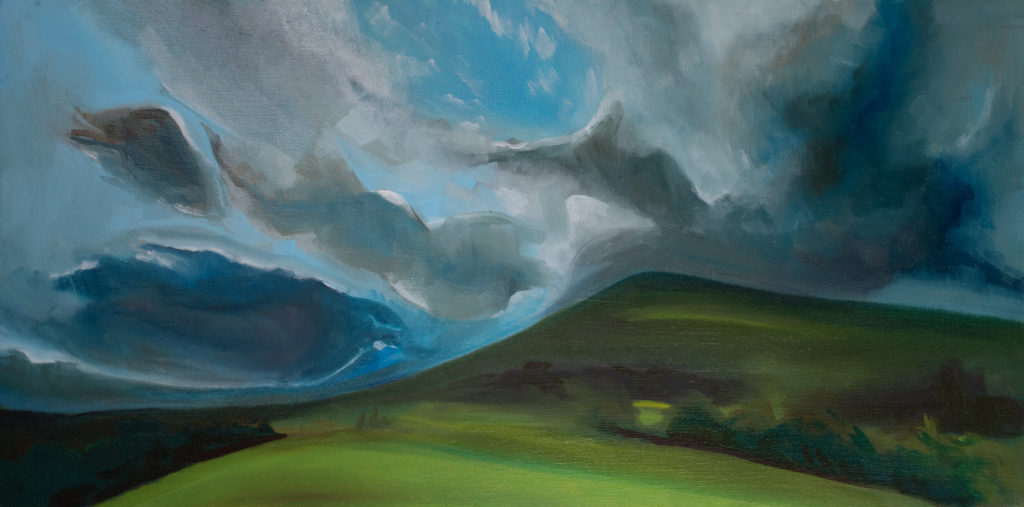 Maria Coit is a painter and printmaker based in the desert of Southern California. She is a mother of three feisty kids and an art educator in addition to being a practicing artist. She says "Engaging in my own creative practice is vital to my ability to teach art, as well as be an effective parent."
Maria's work is intuitive in nature, guided by feelings and memories that are eternally linked in her mind by imagery. She documents moments infused with emotion and memory through photography, translating these through the physical & tactile processes of painting and printmaking. Through the physical act of layering colors and textures, she explores the effects of Time on the memories and emotions captured in her photographs. This work continually confronts the question, "how does Time, as an unrelenting force of change, affect our innermost thoughts and deepest memories?" The intuitive & exploratory processes she engages in highlight the change that Time affects within and outside of herself.
Find more of Maria's work on her website and follow her on instagram @maria.coit.
Resource: Printmaking at Home!
I will be sharing 6 Printmaking techniques for at home learning on Be Fun Be Kind later today!! If you miss the live workshop, there will be a replay available.
We'll briefly cover:
Monotype on plastic or foil
Collagraph on cardboard
Collagraph with foil
Stamping Cardboard
Styrofoam prints
Watercolor monotype
(bonus) DIY Gelli Prints
These are all methods you and your students can do at home with minimal materials.
I also want to take a moment to remind you to take a moment. Take a deep breath. You are so appreciated.
Challenge of the week
Time! Ah! Where does the time go? Are you feeling an intense lack of time?
Another challenge for me and a little peek behind the scenes of podcasting is learning to edit audio. I have no training in this, so am figuring it out as I go. Editing when the audio is not so great to begin with can be super difficult. I'm such a people pleaser and usually pretty nervous during interviews (can you tell?) so I'm not good about speaking up when I notice that there are audio issues. I'm slowly learning my lesson. It does me and the guest a disservice to keep recording with bad audio, so I need to overcome that nervousness and just interrupt and speak up.
Shout Out!
I was beyond excited when I saw Megan Driving Hawk post a photo of herself wearing the Teaching Artist mask and T-Shirt! Megan was one of the first people to get these before I had set up a shop directly on my website, so I didn't actually know who bought them. I have been loving the work she shares and her advocacy. When Megan shares one of her stunning double-exposures, she also shares the indigenous land on which it was created using the Native Land App. Grab the Native Land app in the app store or google play and get a Teaching Artist shirt or mask at our shop.
Thank you so much for listening! Don't forget to apply to be featured here and on our social media and website! I'm so looking forward to seeing your work!!
You can always reach me at teachingartistpodcast@gmail.com.