Chelsea Beaudrie is a self taught abstract artist born and raised in Ontario Canada and currently living in the Pacific Northwest. Her work speaks through the use of layered color, expressive lines, shapes and textures that create a story of her perception of the world that surrounds her.
@chelsea_beaudrie_art on Instagram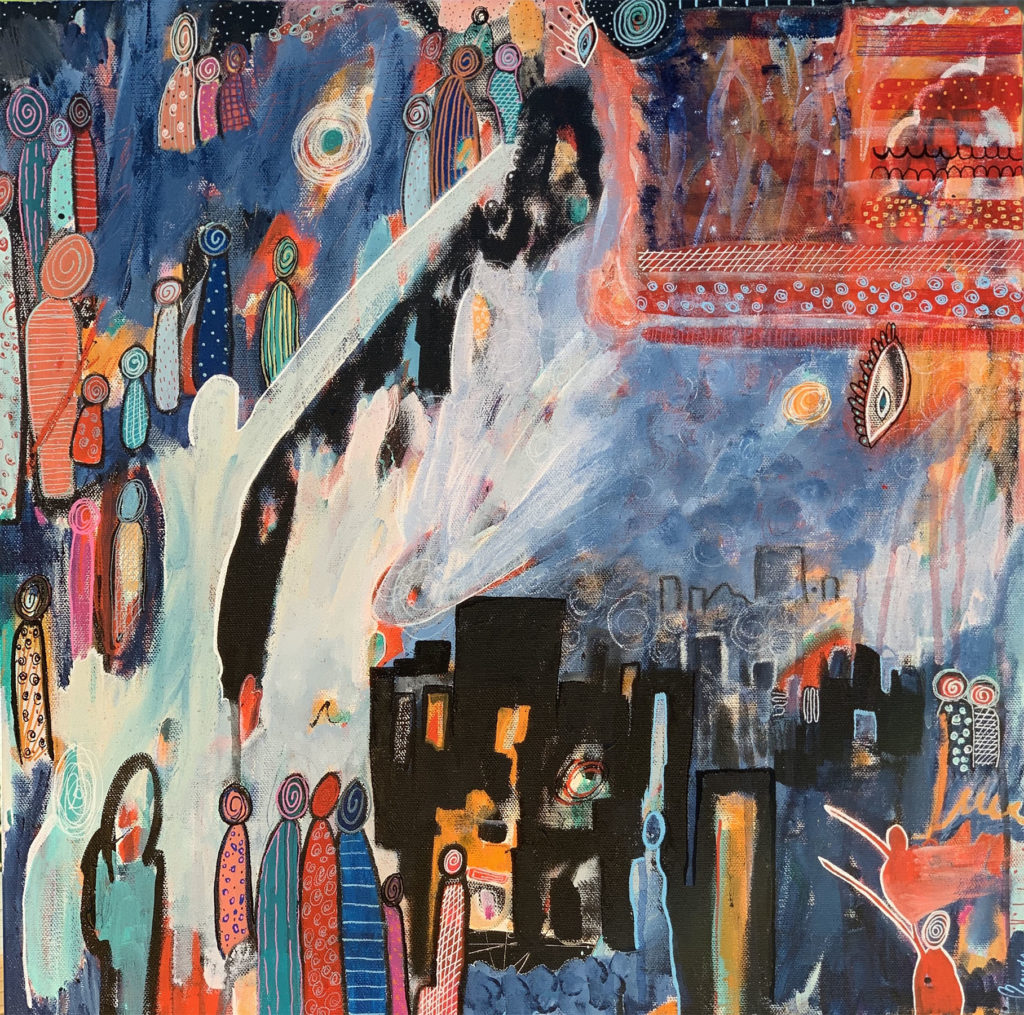 Artist Statement:
I had spent most of my life with a feeling of "holding back" – staying confined within the lines and worrying about making the right "mark" in the world that surrounds me.
I found great solace in the discovery of music at a young age, spending every possible moment experiencing the Detroit/Windsor music scene. Yet, it was my discovery of painting when I let all of those preconceived notions go free. Each painting is my deep-rooted, unfiltered voice on my medium. Each brush stroke, mark and movement of the paint with my fingers across a canvas is expressing a feeling, an experience, speaking an untold story. These stories work in providing the viewer varying dimensions for individual interpretation. My use of texture and color is my expression of passion, anger, joy, confusion. Some of the many emotions us humans often experience, but struggle to adequately express.
I'm intrigued and inspired by human behavior. My work is often influenced by social injustices, witnessed interactions within our global cultural environment and personal experiences.