Amanda Nadig has been teaching for 21 years in Chicago public schools, but has gotten serious about her art-making in the last year. She currently has a solo show at Ampersand in Logan Square in Chicago and is included in a group textile show at the Portrait Society Gallery in Milwaukee.
Amanda Nadig is a textile artist who finds inspiration in keeping with and breaking away from traditions in quilting. Each uniquely composed quilt combines colors, textures and patterns from found textiles. Her artwork is the perfect metaphor for our current quarantined lives: finding comfort and beauty in the otherwise overlooked scraps of our everyday lives. Using materials previously destined for the wastebin with innovative techniques, the artist creates works that feel simultaneously historic and contemporary.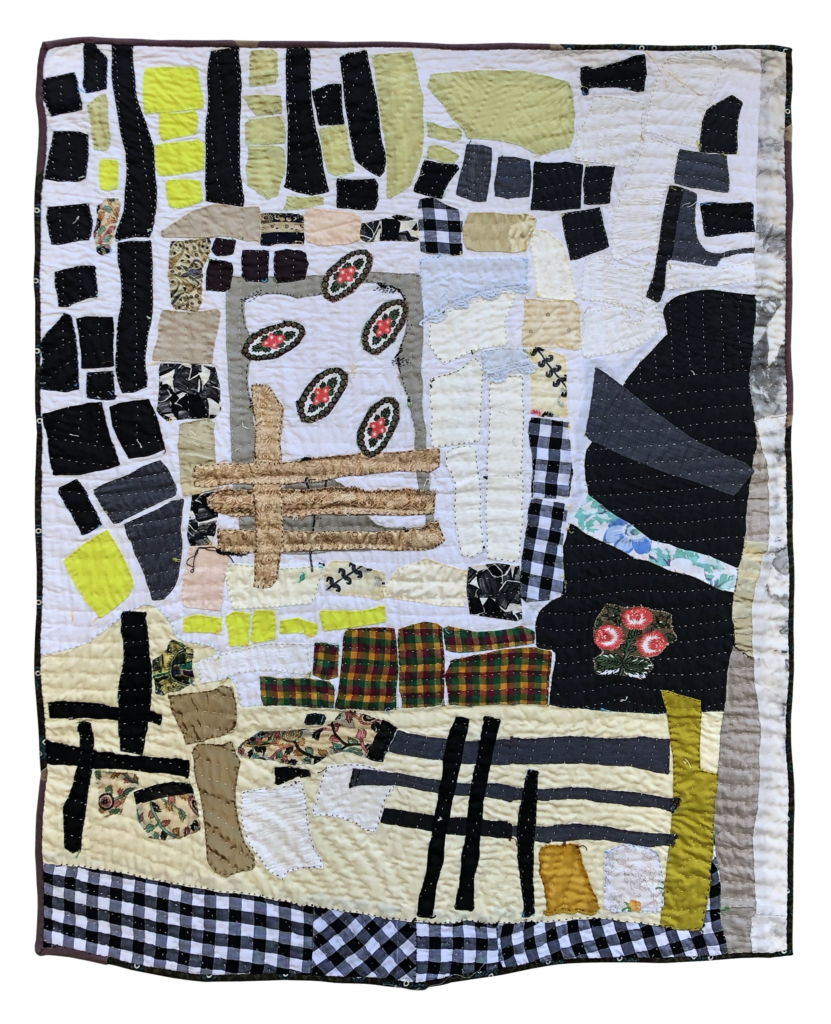 She began her textile work in a class called "Stitch" at Ox-Bow during an exciting week away from her family with a space to make art all day every day. Amanda continued working with fabric and took a class last November with Heidi Parkes at the Wisconsin Museum of Quilts & Fiber Arts. She says "that took me away from my sewing machine which wasn't super comfortable for me (I just don't like to sit at a table to make art) and got into more handwork. So then her class lit a real spark."
Amanda continued taking workshops and connecting with other artists working with textiles. Through Instagram, she says she learned that "there is a whole other side of quilting that gave me the permission to break traditional rules and not plan too much and not follow a pattern…and not buy fancy new fabrics…it lit a spark…well a fire. And now my house is a mess because my priority right now is making art daily." When remote teaching started, she had more time at home, so started sifting through old clothes and cutting those up for art.
Find Amanda at www.amandanadig.com or @amandanadigart on Instagram.
Want to be a featured artist? Apply here!