Judy Richardson is a sculptor living and working in the high desert mountains of Magdalena, New Mexico, recently transplanted from Brooklyn, NY. Her work is assembled and cobbled together with many dissimilar materials, and inspired by many different sources, from the political to the personal. She is a former scenic artist for the San Francisco Opera, which had an enormous effect on her work.
Judy's work was included in the Spring Break Art Fair in New York this past spring. For many years she showed her work with Ivan Karp at OK Harris Works of Art in New York. She is a 2013 recipient of the Pollock Krasner Foundation Grant and has had a number of artist's residencies, from Roswell, NM to the Vermont Studio Center to the Dune Shack of Cape Cod to Cochabamba, Bolivia, to Mesa Verde, CO. Judy is paying a lot of attention to the wind, the grass, and the bosque these days, and making work that reflects their forces.
Judy talked about her work in scenic design before getting into teaching. She shared how teaching began as a necessity – a job that would allow her to bring her daughter and fit in with being a single parent. It was so helpful to hear about her experiences in NYC and how she's built relationships with curators, gallerists, and fellow artists over many years. We talk on this podcast about building relationships with our students, but the same idea applies to all relationships in our lives.
I love seeing how Judy's work has changed as her location changes and hearing about her process of selecting and handling materials. She talked about the way materials drive her work and the meanings they hold.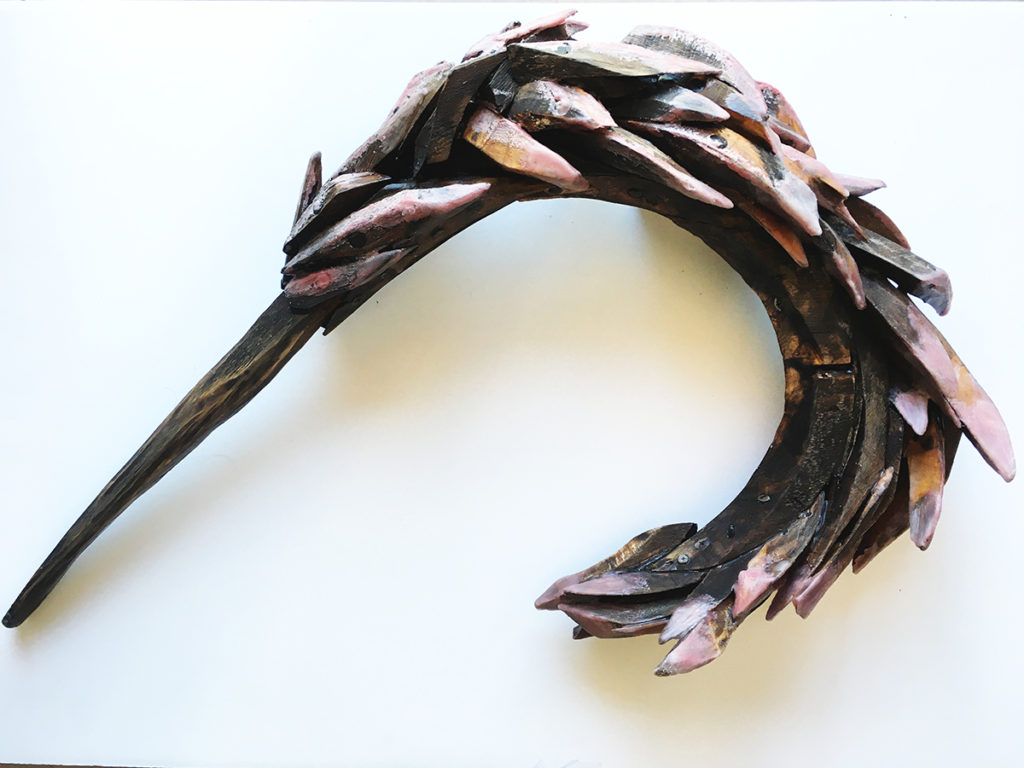 Artist Statement:
I worked in New York City as a sculptor and Teaching Artist almost 30 years. Now I've traded that life for that of an artist in a tiny town in the mountains of Central New Mexico. My community is writers, artists, ranchers, farmers, and Native People. In the city I made my work from discarded materials that I transformed into objects or installations about emotional and political situations. It was all about people and their stuff. Here, in the high desert mountains, humans are a minor component. Now I'm working on pieces about forces like grass, wind, survival with very little water, and a land that used to be the bottom of the ocean floor. Dramatic geology lessons present themselves to me every day in person.
My discarded materials have become bark, wood, reeds, plants, and birds that couldn't fly. I still believe in the wonders of the everyday, and the importance of learning about the structures and systems of things right around me. In making work, I adhere to the mark of the human hand, and the beauty of human error.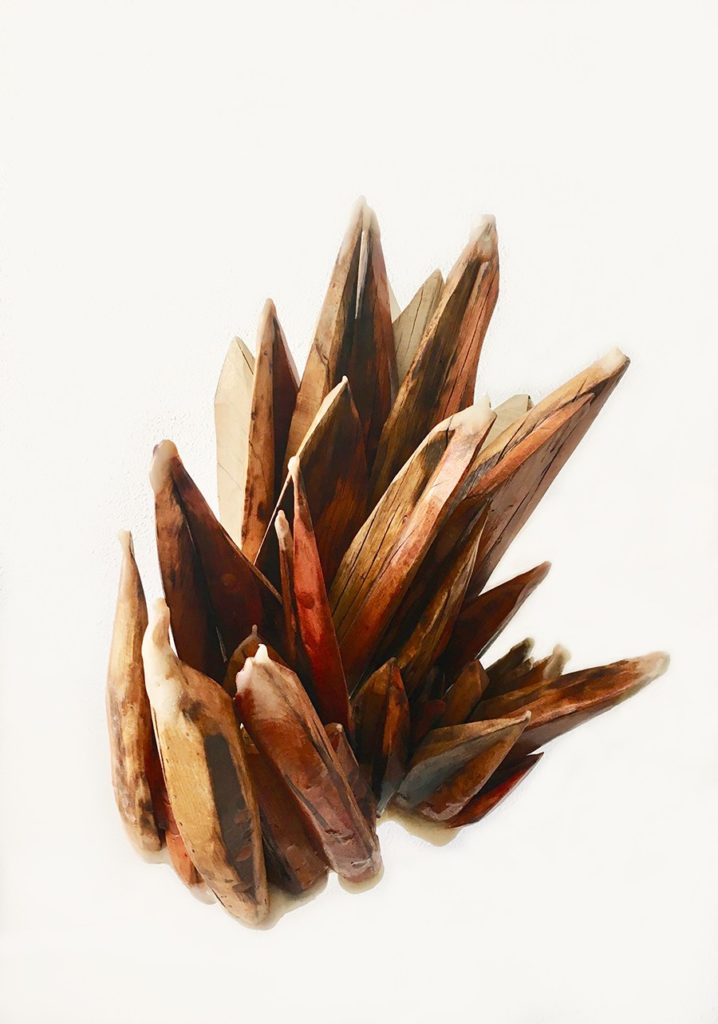 Links:
Artists, Curators, and Galleries Mentioned: