Mahoganëë talked about how she and her husband started Responsible Artistry with a studio in their closet where they helped teens produce music. They have grown the organization tremendously, always working as a team. 
I also loved how she talked about home and food, sitting at the feet of the elders and listening and remembering. Her music is so moving. Go listen to it and buy her work!
A week ago, my friends Andre & Mahoganee, a soulful power couple, sent me '1619' and asked for my thoughts about it.  I've yet to find adequate words to express its profundity and pride that '1619' has stirred inside me for a week straight.  This is more than a song; it's a serenade…to our ancestors… a soliloquy of silenced, lost souls & serenity finally found in …a Psalm of freedom.  '1619' is haunting yet hopeful, lyrically and sonically the sound of black souls singing, àse.

Teachers, there are so many lessons that can be taught from this song.   
It speaks to the TRANSITIONS we've gone thru as a people & how slavery interrupted our sovereignty.  But it also speaks to our eminent & enduring VICTORY.  Listen carefully to the words.

~Dr. Chike Akua
Mahoganëë, a South Carolina native & East Coast based artist blending a style of Southern soul, funk, jazz, blues & hip-hop with African & Caribbean influence (deemed Funky Organik Soul) is a renowned vocalist, recording artist, songwriter and youth educator-mentor with national credits to her name. With over 28 years of experience in her field, she evolves as a consummate personality.  She has amassed a growing fan base and continually earns respect from her peers and audience.  Supporters appreciate the sultry, earthy, authentic, vocal range spanning more than four octaves, and her commanding acapella stage presence. She has performed for audiences of 20,000+ with music heard in over 24 countries. 
Mahoganëë has completed many residencies and commissions, received grants and awards, and is a member of The National Association of Black Female Executives in Music & Entertainment (NABFEME).
As a teaching-artist Mahoganëë conducts music workshops & camps on songwriting, song structure, stage presence, confidence, and vocal production.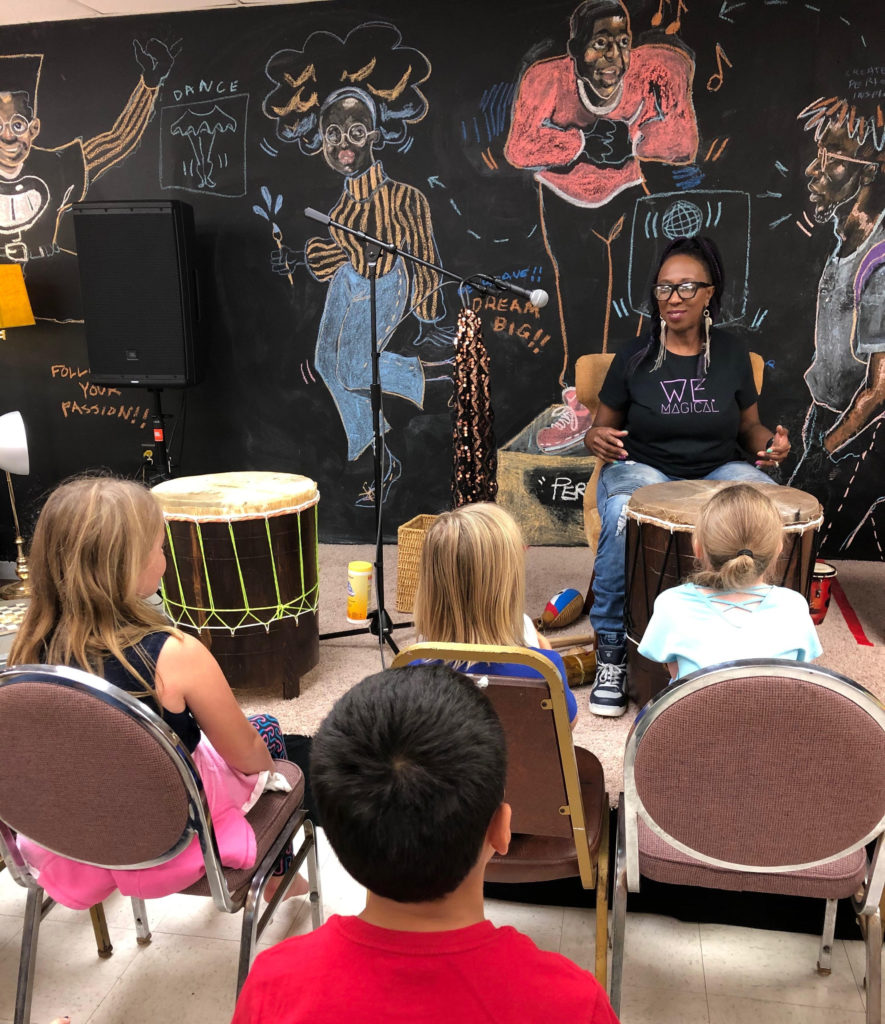 Links: