I loved hearing about the ideas behind Hannah Zimmerman's beautiful work. Lush greenery, the ephemera of an artist's life, and the occasional cat stare out from her paintings. Within the repetition of stripes, careful color choices, and chairs without bodies to hold are comments on feminism and space as Hannah contemplates her place in this world. She talked about how she uses collage as a way to experiment with ideas and aesthetics, a creative playground. Her use of found materials there is a departure from the intentionally personal materials in her still lifes, which she also uses for soft sculpture.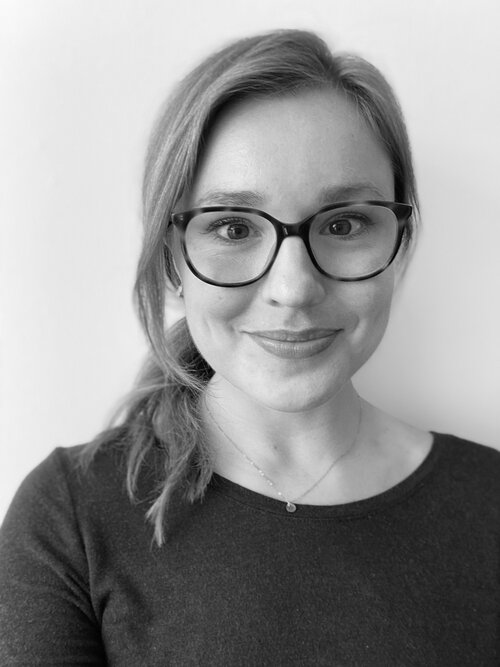 The connection between her drawing and painting practice and her work with textiles is so clear. She considers this work translations of objects. What a beautiful way to think about it! We talked about the significance that objects and places have and how they tell stories about people.
Hannah also shared some helpful teaching advice and encouragement, especially for those of us not yet back to teaching in person. It was heartening to hear about the safety protocols and the benefits she's experiencing being back to in-person teaching during this pandemic.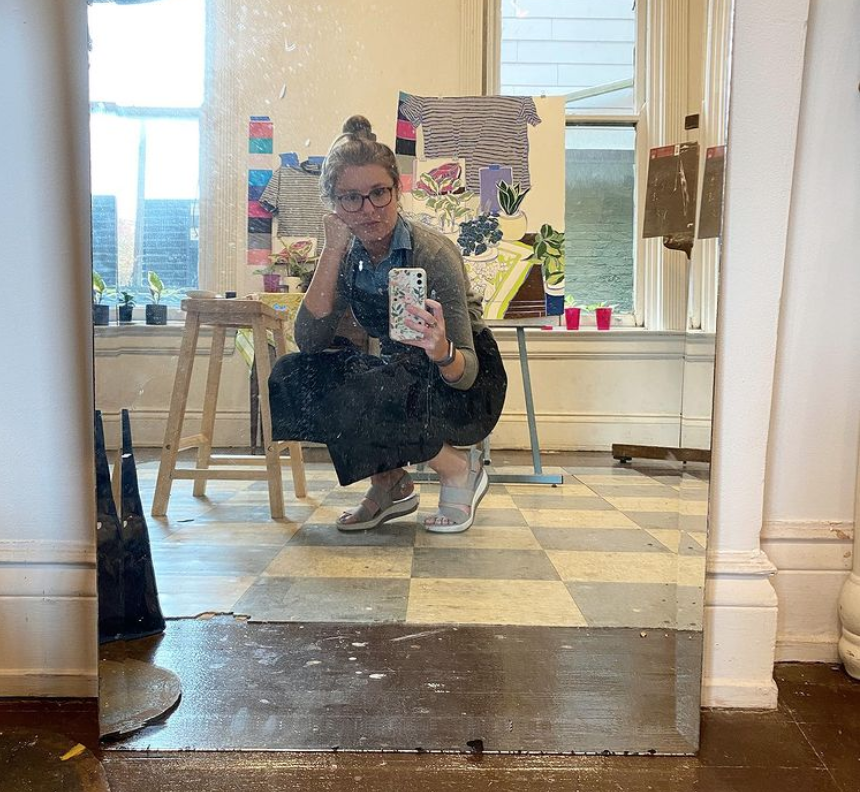 Hannah Zimmerman is an artist and educator based in Cincinnati, Ohio. She earned her MFA from the Massachusetts College of Art and Design and a BFA and BS in Art Education from Miami University in Ohio. She is in her sixth year of teaching art at a public high school and is currently the artist-in-residence at Manifest Gallery in Cincinnati. Zimmerman's interdisciplinary practice uses quiet interior spaces as a documentation of time and as a way to explore identity through introspection.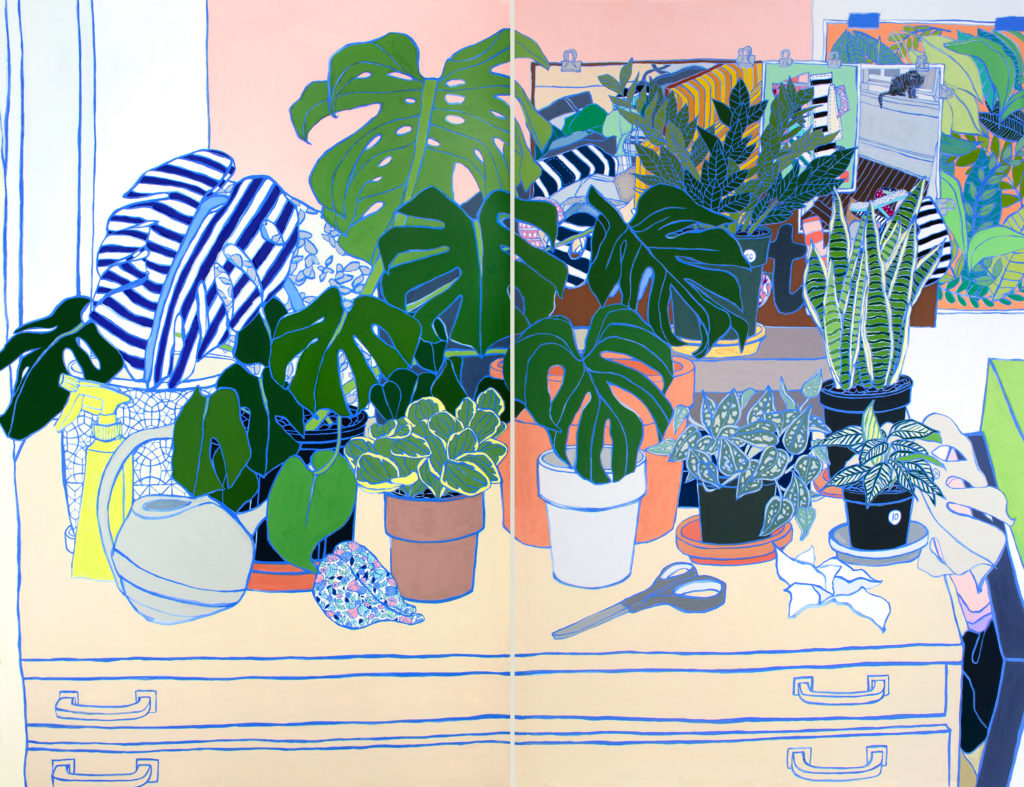 Artist Statement:
Within my work, interior spaces are used as both a documentation of time and as a way to explore my identity through introspection. By capturing quiet, quotidian scenes where domestic objects are interwoven with artistic processes, the work creates room for confusion and reflection. Layered with recognizable objects and ambiguous imagery, and with titles taken from lines of my own poetry, the paintings invite the viewer into a pictorial space primed for contemplation. Flattening time into a composite, the paintings gather the past, present, and future into one singular space to communicate a nonlinear personal history.
Continuously returning to the significance of the process itself, I rely upon an ever-evolving collection of objects to find my course; one that exists between the internal and external. These objects, as my inanimate studio companions, exist as both vestiges of previous memories and experiences, and as witnesses to the unfolding practice of an artist at work.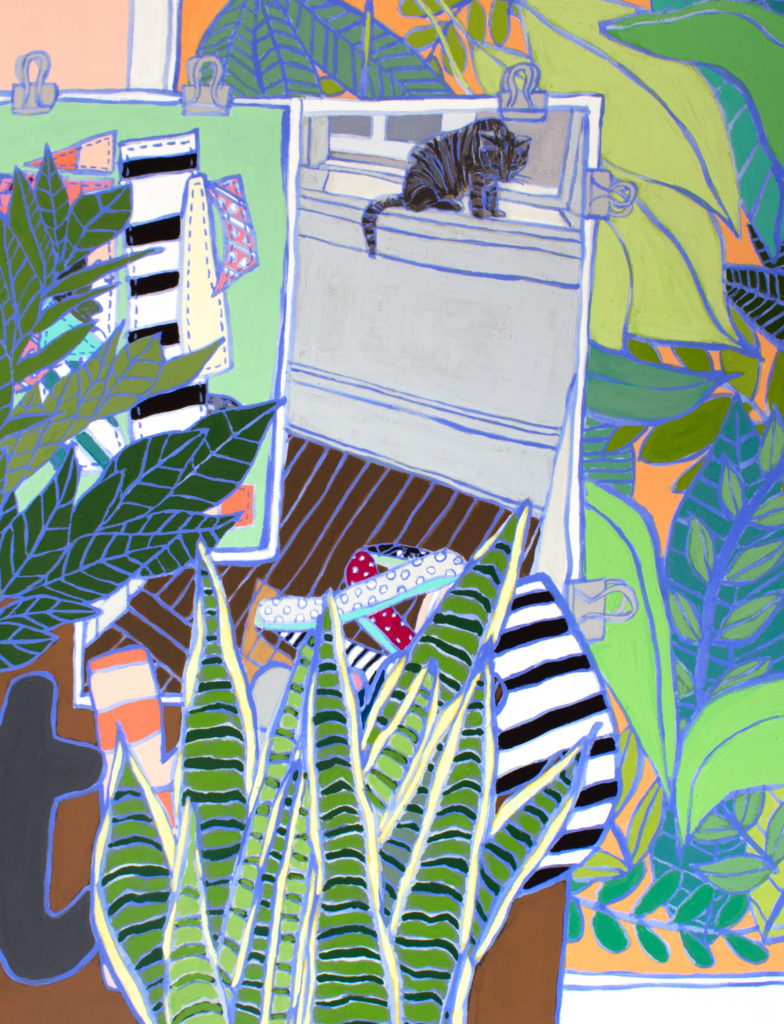 Links: