Eileen Powers talks about looking at an issue from all sides and how artists are problem solvers. I love how she applies this both physically to the engineering feat of creating hair out of all kinds of materials and metaphorically to the challenge of adjusting to big changes and getting through and talking about hard things like illness and death. She also talks about embracing differences and finding joy in even the most difficult situations. There is so much in her project and in this conversation that is super applicable to the many challenges facing us here in the U.S. and across the world today.
I really appreciate how vulnerable she was in sharing her continued struggles with her adjusting identity. That message to accept ourselves is so powerful, but also very difficult to embody. My tiny bit of advice is to start wherever you can, just like we try to do with our students: meet them where they are. Meet yourself where you are. Maybe that means just taking a deep breath every time you catch yourself in negative internal self talk. The more strides we can make on both embracing ourselves and embracing the differences we see in others, the better we can model this for students.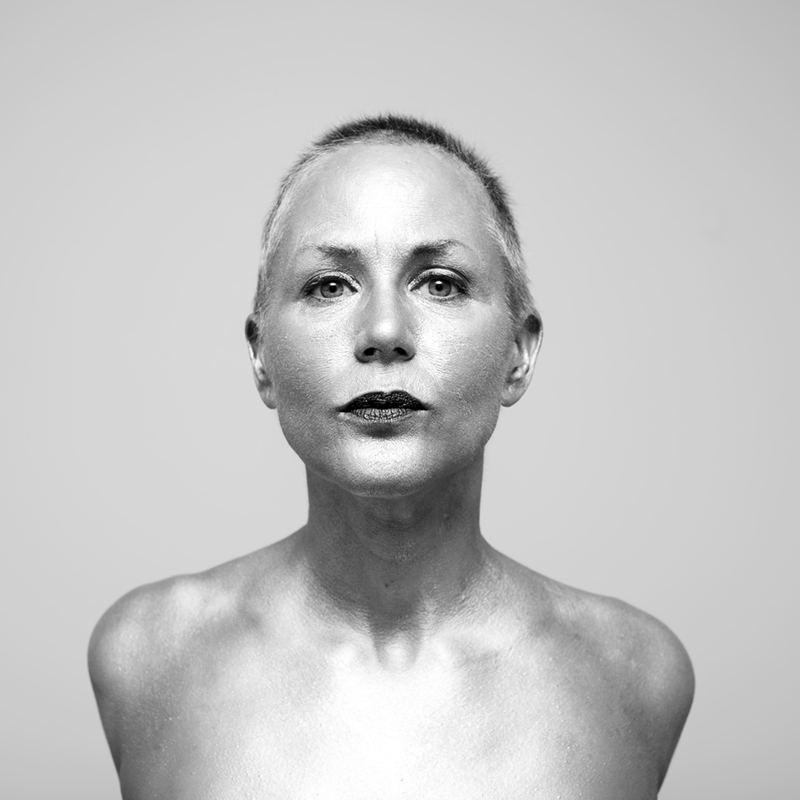 Eileen Powers is an artist, photographer, graphic designer, and cancer survivor. She was living on Cape Cod and working as a freelance graphic designer when she received her lymphoma diagnosis. From that moment on her life changed and would never be the same.
For most of her life Eileen took pictures. She used her photography in her graphic design business but also began seeing the camera as her art form. In the interest of widening her scope and practice she took classes from noted photographers at the Maine Media Workshops, and spent time with local island/Cape Cod photographers. She began taking product shots, landscapes for print ads, and her favorite, portraits for testimonials. She also shot museum collections and private collections for catalogs and books. With her growing interest in portrait photography, Eileen began doing her version of street photography at the beach, approaching strangers and asking to take their portraits.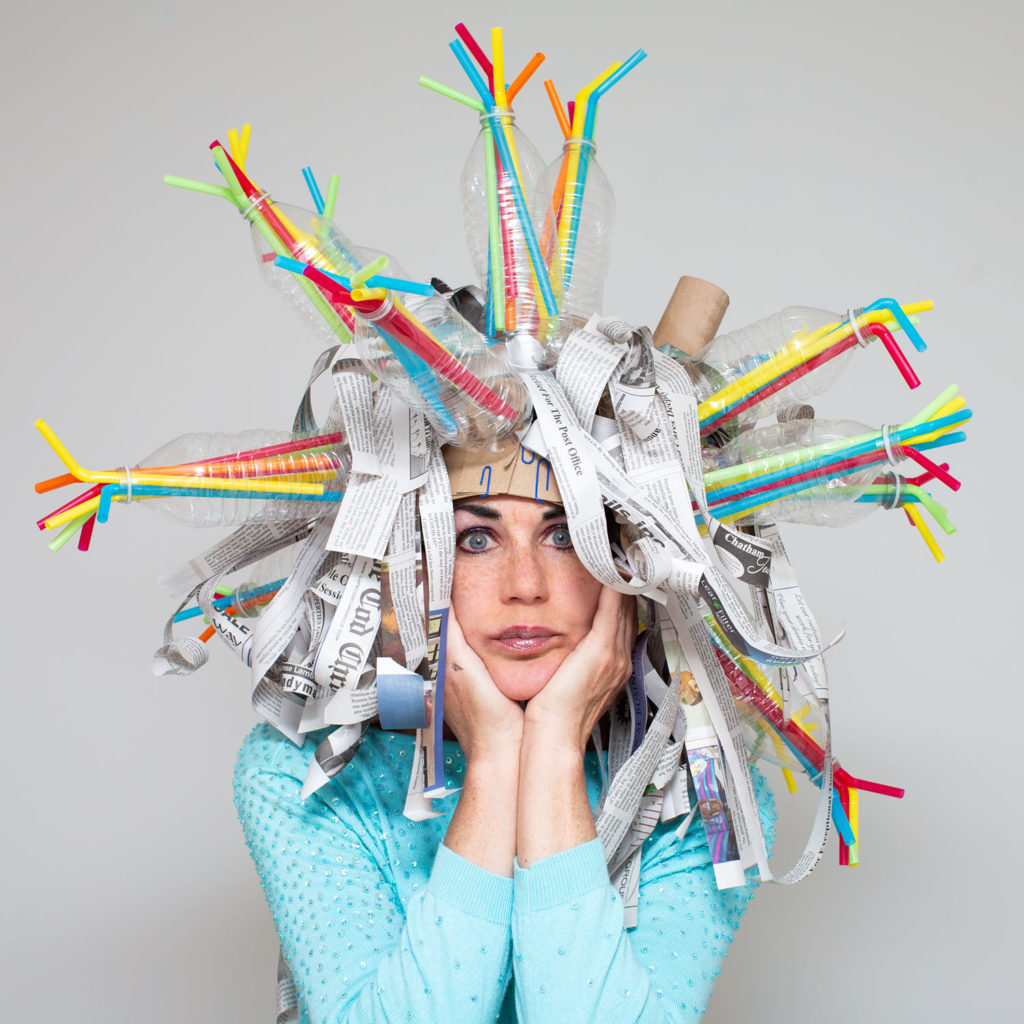 In January 2019 she began a rigorous chemotherapy regimen. After the second treatment, her hair began to fall out and she just decided to shave the rest off. The change was frightening. It took six weeks before she could look in the mirror. But when she did, she became oddly fascinated. She saw a blank slate, a clean sheet of paper, and the potential for an art project. In the past she'd run after people who looked different and asked to take their picture. Now, she was that person.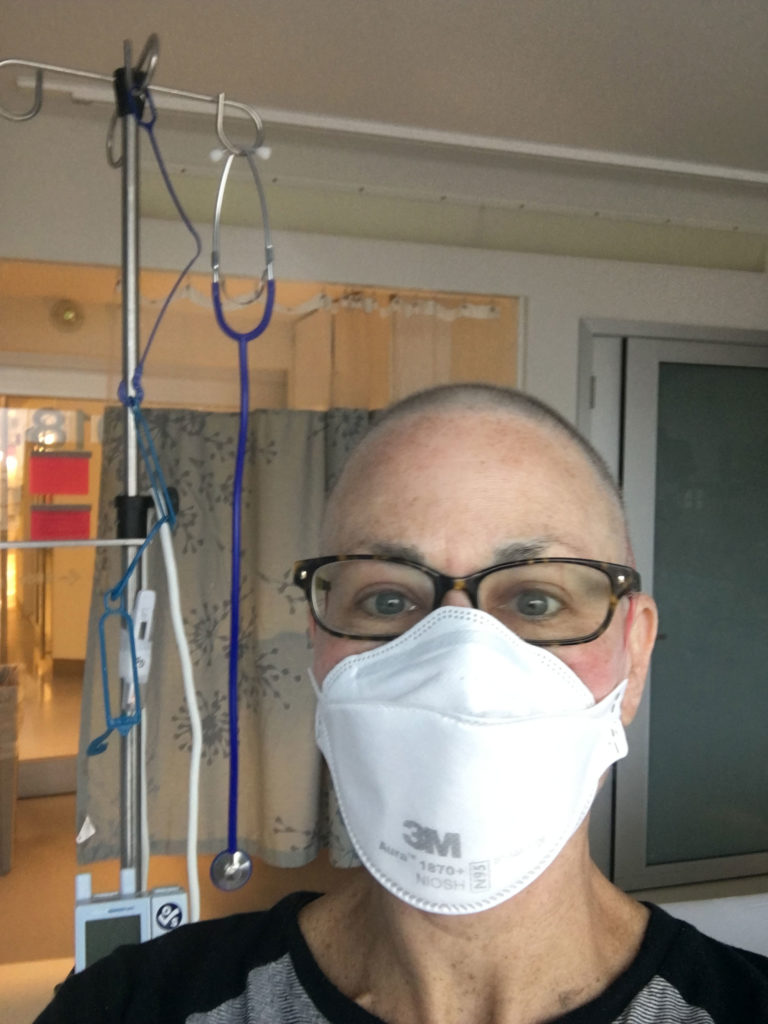 Cancer is all about waiting. Waiting for tests, waiting for appointments, waiting for chemo. As an artist and photographer, art making is integral to her daily life. When people started to drop off casseroles and pot roasts (which she couldn't eat), she had an idea. Why not take all of that energy and funnel it into something positive. She invited friends and family to make hair for her out of surprising materials which she then styles and photographs into a series of humorous and colorful self-portraits. At the time of this writing, Eileen has nearly one-hundred heads. She has been interviewed and asked to show her work in galleries and exhibition in the U.S. and abroad.
Eileen currently lives on Cape Cod and is returning to the Lesley University MFA program in June 2020, after a 2-year cancer hiatus.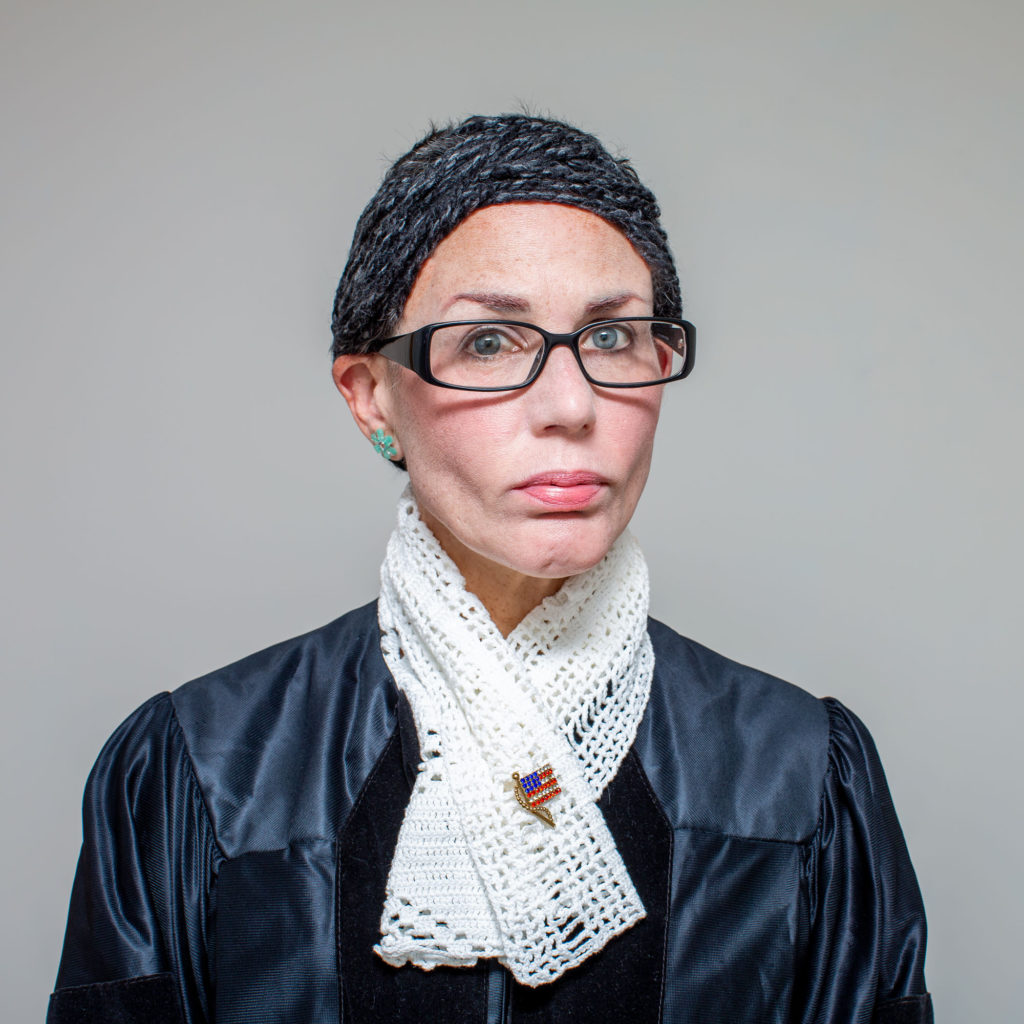 ARTIST'S STATEMENT:
In 2018 I was diagnosed with an aggressive form of lymphoma. As a result of treatment I lost all of my hair and experienced a profound loss of identity and sense of self.
When a person finds out they have cancer the community wants to help, but doesn't know how. Through my project I provide an opportunity for collaboration and interaction by inviting people to make hair for me out of household materials. I then wear, style and photograph the hair into a series of humorous and colorful alternate selves. The project is a catalyst for the expressive activity of others and inspires making and activity. I challenge viewers to think about cancer and chemotherapy as a call to action, and ask them to turn limitations into possibilities.
The photographic style of the project is influenced by the repetitive nature and immediacy of digital stock vintage fashion photography, and the sexist print advertisements of the 60s and 70s.
I use the serial format of the ad campaign to counter the cancer colloquialisms, militaristic metaphors and warrioristic language, purposely omitting headlines and text. The project attempts to use forms of commercial art as a visual framework for subverting hair loss into an opportunity for invention, recycling and positivity.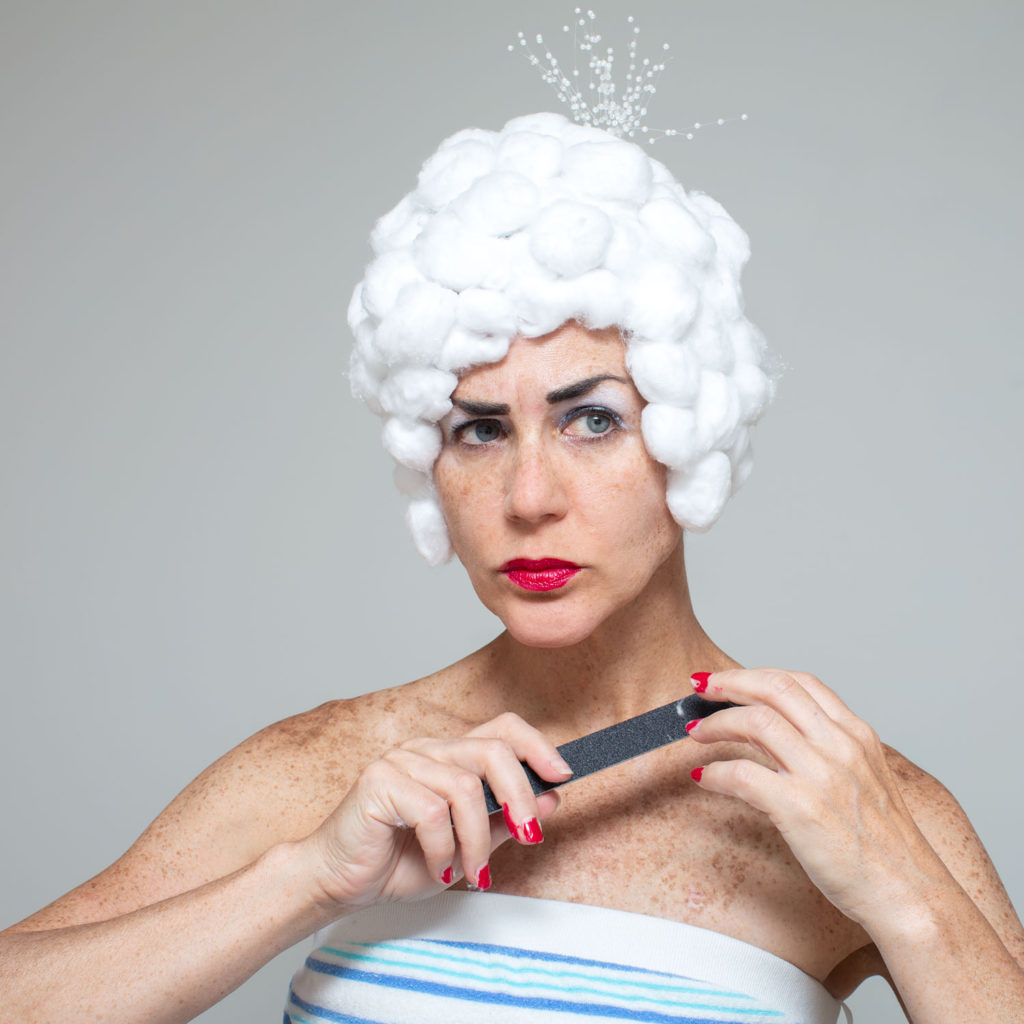 Links: