In this episode, I connected with an incredible artist and educator who is working to promote artists and share resources for art educators. Victoria Fry is the founder of Visionary Art Collective, an amazing platform for contemporary art. She has taught in a variety of settings, including as a teaching artist traveling between many schools and as a classroom teacher working art into all subjects.
It felt empowering to hear how Victoria has shifted her mindset and approach to teaching. It's helpful to hear about others making those changes. It's so important for us as educators to continue to re-evaluate what we think we know and to adjust our methods and curricula as we learn to do better. Whether you're just starting teaching or you've been teaching for decades (or somewhere in between), you can always improve – it is never too late to shift towards more inclusive and intentionally anti-biased anti-racist methods and curricula.
I loved hearing about Victoria's intuitive and experimental process of art-making using wax and oil paint. That sense of when something is finished that's so hard to articulate, but you just know. Do you feel that?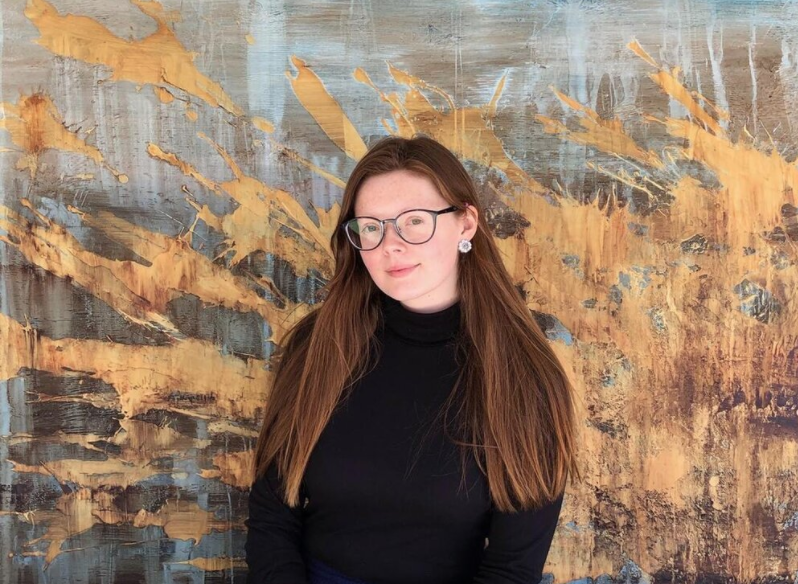 Victoria is a NY based painter, educator and founder of Visionary Art Collective. She was born in England and lived in Singapore as a child before moving to the United States. Victoria received her BFA from the School of Visual Arts in 2012 with a concentration in painting. After graduation, she was selected to be part of the Guggenheim Museum's Learning Through Art program, where she taught elementary students within the museum, as well as at PS.9 in Brooklyn, NY. In 2014, Victoria received her Masters of Arts in Teaching from Maine College of Art.
Victoria has taught in San Francisco, Oakland, and Los Angeles. She returned to New York in 2019 to continue her career as a painter and educator. Victoria has exhibited her work in Manhattan, Brooklyn, New Jersey, and California. When she's not in the classroom, she can be found creating beeswax & oil paintings in her studio.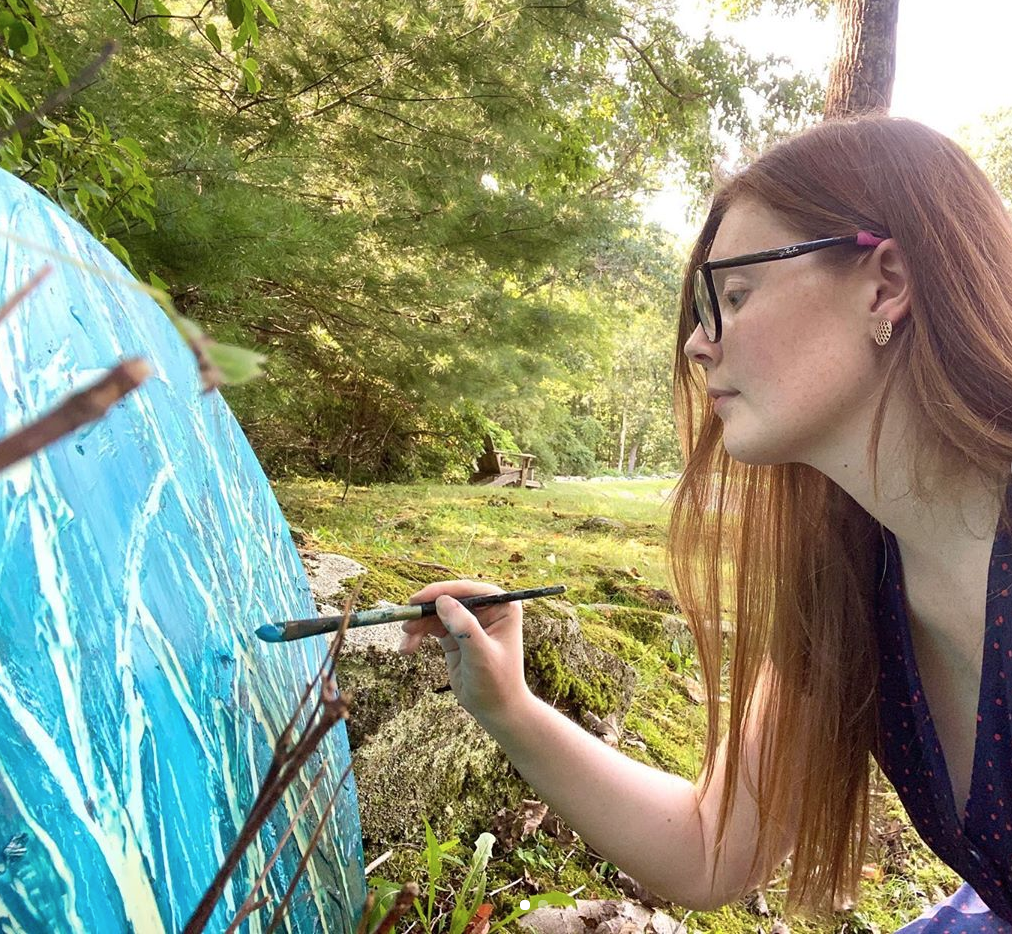 Artist Statement:
Inspired by organic forms, my beeswax paintings embody the colors, textures, and movement of the natural world. Using wax, oil, and wood, I create abstract landscapes that capture the wildly unpredictable elements of nature, and reflect fleeting moments of solace we experience when immersed in the great outdoors.
A wheat field blowing in the autumn wind, a lake overflowing under a summer storm; I channel these experiences as I set out to create my work. Both in their content, as well as the physical presence of each piece, I intend for my paintings to echo the sense of alchemy and mystery that one finds when wandering through a wooded forest. Moreover, I'm interested in creating polarities within my work; the contrast between light and dark, the heaviness of the wax and the delicate textures that are created, the conscious decisions that I make while surrendering to the unrestrained nature of this process.
The materials I use while creating a painting are equally as important to the completed work itself. The process of using beeswax is both spontaneous and intentional – often resulting in rhythmic, gestural strokes of color, as well as accidental marks that contribute to the overall composition. The poured wax creates a strong sense of visual movement and, in doing so, becomes the central focus of each painting. Layers of beeswax and oil paint are simultaneously built up and scraped back to create depth and texture. Utilizing palette knives, brushes, and various other tools, the wax is carved, scratched, and incised. I work back and forth between layers, adding and subtracting, until the desired result is achieved.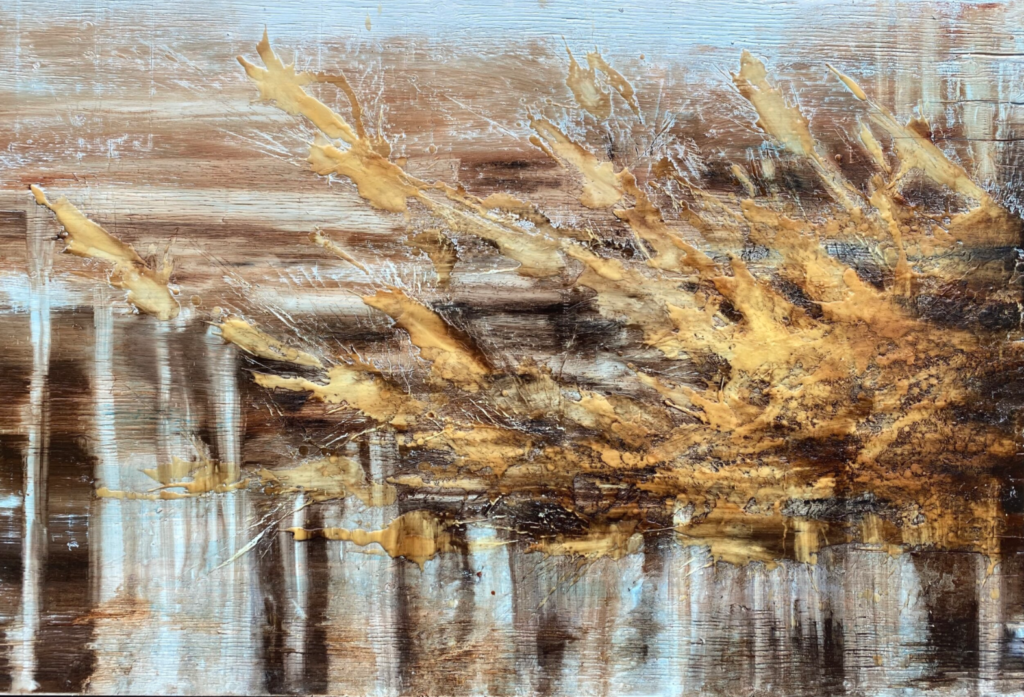 Links:
Artists: