In April, we hosted another inspiring round of artist talks. It was such a pleasure to meet more incredible artists and hear about their work, journey, and creative process. Huge thank you to Priya Vadhyar, Meghanad Ganpule, Rebecca Stees, and Holly Romano for sharing!! See more about each of them below.
Thank you also to everyone who joined us to hear from these artists. If you'd like to come to future Teaching Artists' Lounge meetings, you can follow us on Eventbrite where we set up each event: teachingartistslounge.eventbrite.com
Here's a bit about the artists who shared in April:
Priya Vadhyar
www.priyavadhyar.com @priyavadhyar
Priya Vadhyar (b. 1980, India) is a visual artist currently living in the United States. In her current work, Priya explores the manifestation of, what Loren Eiseley calls, one's "interior geography," and the self's relationship with the sum of things. Her work is an inquiry into the nature of boundaries, and the revelations that lie in juxtapositions — something and nothing, form and formlessness, edge and void, known and unknown, stillness and chaos.
Priya spent most of her formative years in Mumbai. Although her formal education culminated in an MA in Economics, Priya eventually decided to focus on her art practice. In 2010 Priya moved to Tucson (AZ). There she studied advanced abstract painting with artist Josh Goldberg, who later became her mentor. Priya's work has been exhibited nationally and internationally. She is also a teaching artist, and teaches drawing and printmaking workshops. She lives in Ellicott City, Maryland.
Meghanad Ganpule
https://meghanad.com/project/urban-living/ @fineartwithmegh
Meghanad Ganpule works professionally as a fine art photographer and has done solo and group shows in India & abroad. His work has always been intimate as he is an award winning portrait artist who studied at the JJ School of Art. He has moved on to using the camera as his brush and his approach of capturing life has always been gentle and subtle. His muse has been flowers, captured in black-and-white. What Meghanad had strived to achieve in his portrait of flowers is to paint with light. The artist imbues his subjects with a soft luminosity that lends them character and personality.  His minimalist approach to his subject is enhanced by a love for geometry and it has led to a deliberate arranging of shapes that would consequently allude to the unification and balance of mathematics. Working with a Hasselblad 6 x 6 camera Meghanad prefers a square format. For Meghanad, flowers are not just beautiful objects but a vehicle to convey human emotions.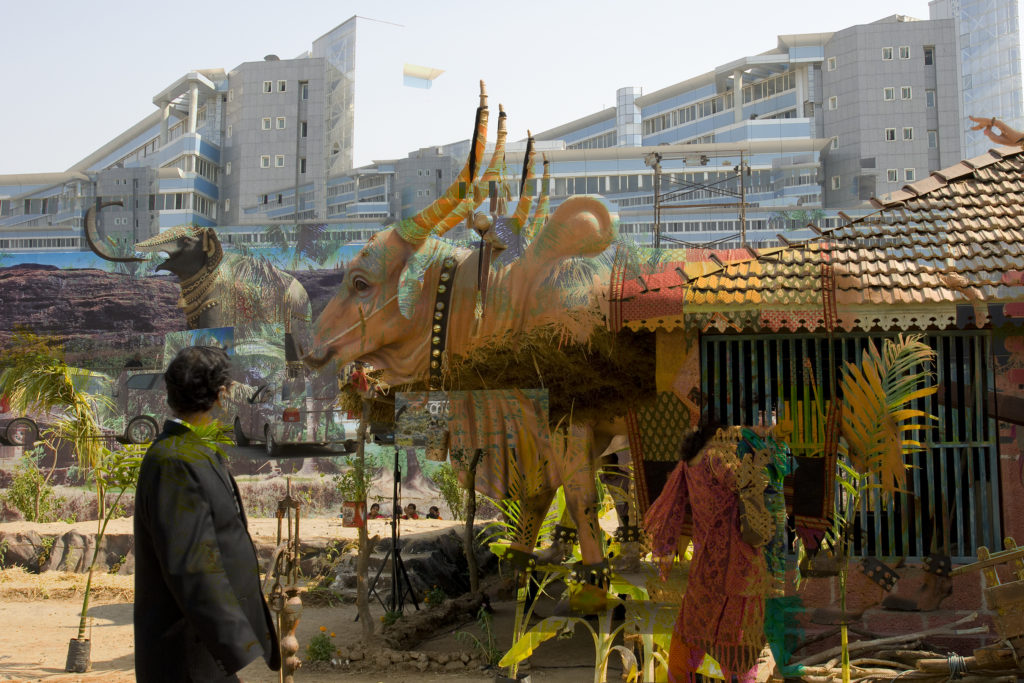 Rebecca Stees
www.artyowza.com @artyowza_camp
Rebecca Stees is a teaching artist entrepreneur.   She owns Art YowzA Camp. Rebecca has joyfully taught at Bay Farm, Earhart, Edison, Franklin, Otis and Paden Schools through the Alameda Education Foundation. She also taught in Walnut Creek (Civic Arts Education), San Leandro (Gifted and Talented Education) and Oakland (Studio One and Creative Growth Art Center). Rebecca started her first camp for neighborhood kids (with the help of her Mom and younger sister) at age 13 called Sunshine and Smiles.  
Holly Romano
https://www.hollyromanoartist.com/   @hollyromanoartist
Holly Romano lives and works in Columbus, Ohio. Her paintings and photographs are rooted in the complexities of female identity and being a mother — from caring for children to maintaining a household. She also uses alternative photography processes and mixed media to explore the beauty and vastness of the natural world and hopes to promote wonder and appreciation.
Romano holds a Bachelor of Fine Arts from Bowling Green State University. After a successful career in the graphic design field, she now focuses on fine art photography, painting, mixed media, and alternative processes. Her award-winning artwork has been selected for juried shows and is exhibited nationally.