Cameron is a sculptor from Scotland, carving in wood, creating relief, wall mounted stories around his life. His work draws from the places he's been – Kintore, Aberdeenshire, Scotland (his home village), his time in Italy, his recent move to South West England; memories of his childhood, looking out the bedroom window in a small Scottish village hoping for a different life, being a student in the 60s in Aberdeen, working in fashion houses in Italy; and also the people from his life – his parents, family, and artists who have influenced him.. All these jumbled thoughts become a narrative, slightly surreal, relief carving.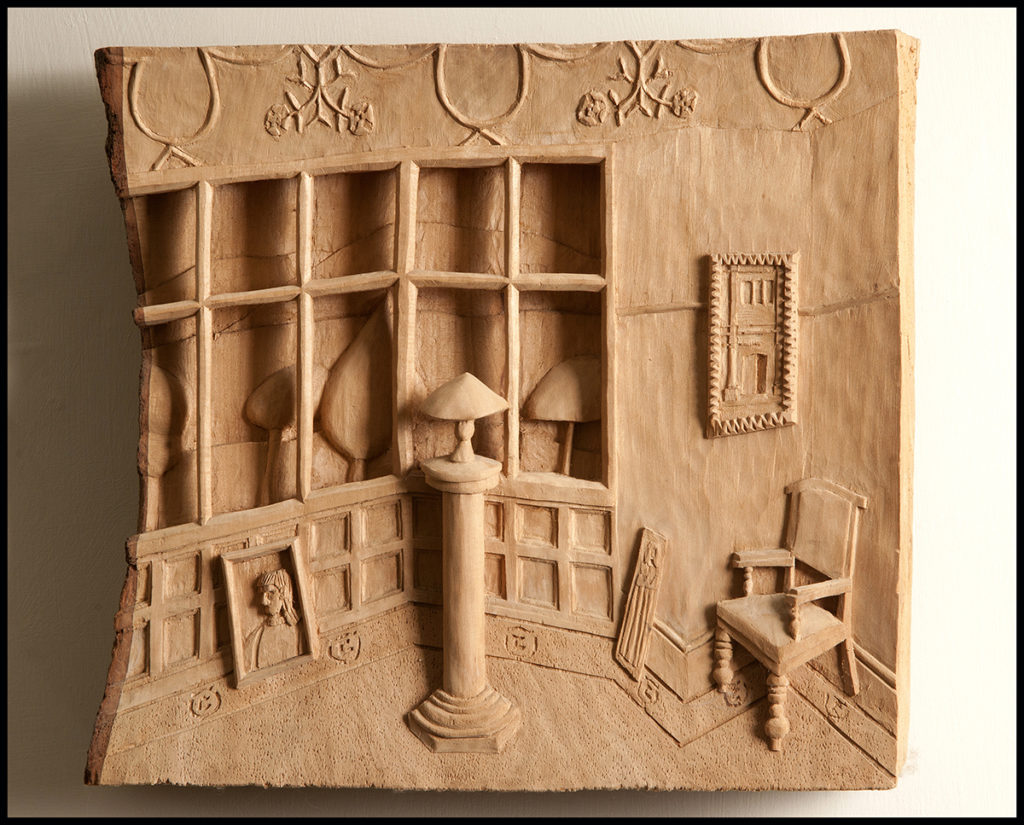 Cameron works in lime wood, which is a beautiful wood to work with, it is easy to work, yet holds its edge so well. It also turns a lovely warm colour over the years.
He has exhibited widely from Saatchi Gallery, Centrespace Bristol, Bath Royal Literary and Scientific Institution, Portico Gallery Manchester, Weston Park Shropshire, Grain Gallery Sherbourne, Cartwright Gallery Bradford, Tricycle Theatre, London, Salford Art Gallery, Castle Cary Art Gallery, and Ikon Gallery.
He taught in art schools in England for 25 years, finishing up as a Head of School of Art in Burnley, Lancashire, England.
@crscarver on Instagram