I laughed so much talking with Christy Culp! It was a joy to hear her insights on teaching while building an art career. She talked about becoming a master questioner and learning to say yes to student ideas. She shared her road to gallery representation and how she seeks opportunities and creates community connections. We dig into how she balances all the things (hint: you have to say NO to some of them!).
Christy Culp is a studio potter and art educator making functional pottery. Her work is created to bring beauty and pleasure to objects of daily use– coffee and tea cups, bowls, plates, platters and more.
Christy Culp teaches high school art, but started her teaching career in middle school art. She is also a lifelong student and often takes workshops to continue building skills and stretching outside her comfort zone.
I especially loved what she said about saying NO to things that are not serving you and reframing that as opening up an opportunity for someone else to step into that role. That requires prioritizing as well – deciding what you really want to say YES to – is it pulling off an amazing student art show? Perfecting lessons? Contributing to the school community? Or Studio time? Working on the business side of your art career? Or family time? Christy shared her weekly schedule with me after our interview, which includes about 2 hours of studio time every day and more on weekends. That is dedication! She also includes time with her husband, dogs, and friends, and time for pilates and exercise.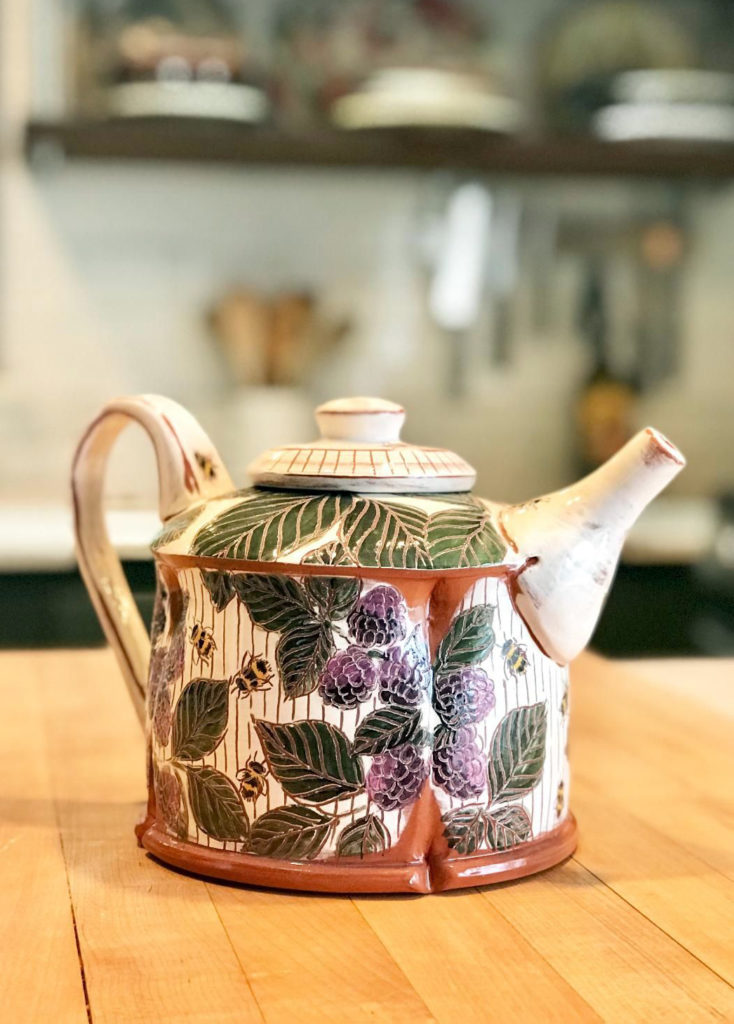 Christy also sent me a GORGEOUS mug, which she'll be happy to hear I've been using for coffee each morning. The painted and carved details are beautiful! I love how the carving adds a bit of texture. The form of it is also perfect for warming my hands, which always seem to be freezing. Thank you, Christy!!
Links