It was such a pleasure to talk with Abby Birhanu and hear more about her teaching and art-making! Her passion and compassion comes through in all that she does. I loved her advice about antiracist teaching within communities that aren't ready to embrace it. She talked about being a wordsmith, sharing artists' words and encouraging students to question institutions, and showing students love. The way she spoke about helping students grow as compassionate humans was so inspiring. Abby scaffolds these discussions the same way teachers scaffold all learning – she creates stepping stones to help students move away from singular stories about people and cultures unlike their own.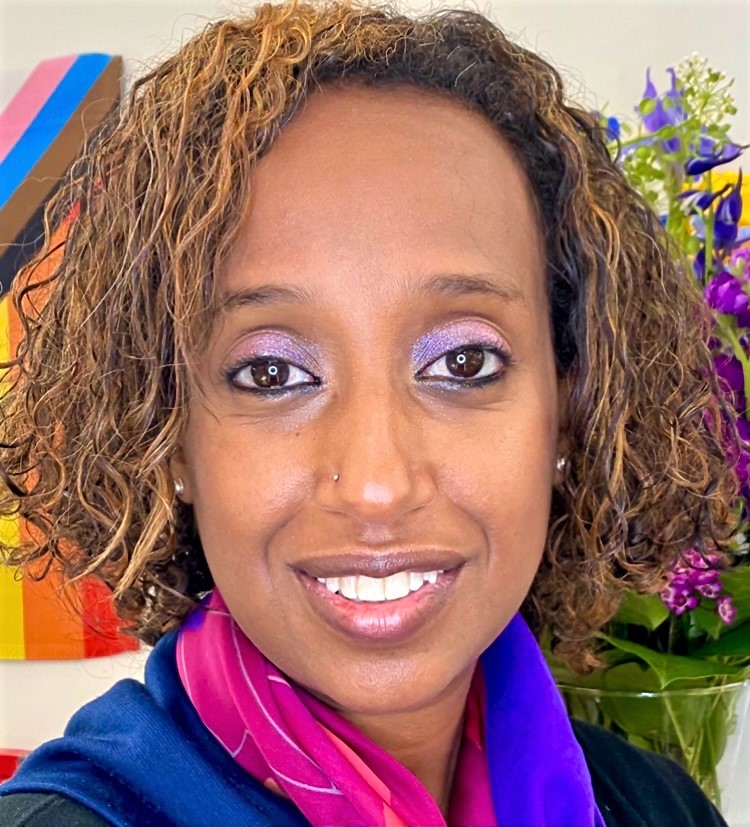 Abigail (Abby) Birhanu is an artist and high school art teacher in St. Louis, Missouri. Born in Addis Ababa, Ethiopia, she moved to the United States at the age of nine. She has always believed in the power of art to shape and transform the learning outcomes, experiences, and identity of the next generation. She practices Choice Based Art to encourage creativity and confidence in her students as well as to help them take ownership of their artistic journey.  
Abby participated in the Fulbright Teachers Exchange Program as an exchange teacher to the United Kingdom. The experience was transformative and further solidified her commitment to cross-cultural learning and teaching. Abby loves traveling (21 countries and counting) and especially partaking in educational and cultural exchange opportunities with her students. As an educator, she is committed to anti-racist, anti-bias, and culturally responsive teaching that cultivates global citizens that understand and value the interconnected world community.
Links: