Kathryn Rodrigues talked about being a 3rd culture kid, growing up in many countries and returning to the U.S. as a teenager, but not feeling at home. I loved how she talked about the space of transition, that time in motion and trying to capture that feeling in her work. She also shone a light on the world of freelance teaching artists, balancing teaching with art-making and parenting. Kathryn talked about the structure of her teaching time before the pandemic and how she brought the city of Chicago into the classroom through field trips to art venues as well as sharing local artists, working to create equity and improve access to cultural resources. She shared the idea of curriculum development centered around local BIPOC artists, rather than including them as an exception to the white-centered curriculum. That brought up a great question we can all ask ourselves – what is at the center of your teaching?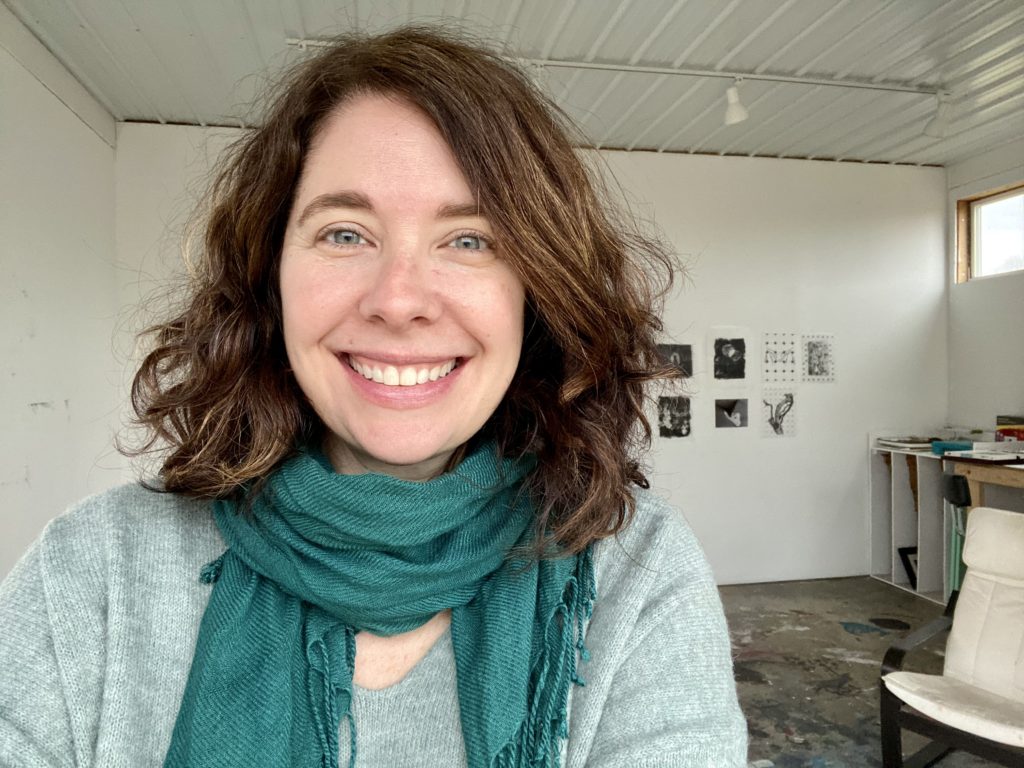 Kathryn Rodrigues is a Chicago based artist and educator. She was born in Georgia and within weeks was on the move to her family's next destination. Her family moved to 10 different locations within the next 13 years, including Brazil, Mozambique, Portugal and Germany, before finally settling in Illinois. Being raised as a "third-culture kid" left her with a deep interest in cultural identity, notions of belonging and longing, domestic life, and the natural world. She often uses both visual and symbolic systems of mapping in her work as a way to express her interior life and navigate the world around her. Her work represents an investigation of and a reflection on the collection of experiences and memories that shape her identity. Kathryn received a Bachelor of Fine Arts in Photography from the University of Illinois and a Master of Science in Art Education from the Massachusetts College of Art. She has taught courses for children and adults at the Massachusetts College of Art, National Alliance for the Mentally Ill, Museum of Contemporary Art Chicago and Marwen. Exhibition highlights include the Chicago Cultural Center, Copley Society of Art, Woman Made Gallery, Midwest Center for Photography, Spilt Milk Gallery, Open House Contemporary and ARC Gallery.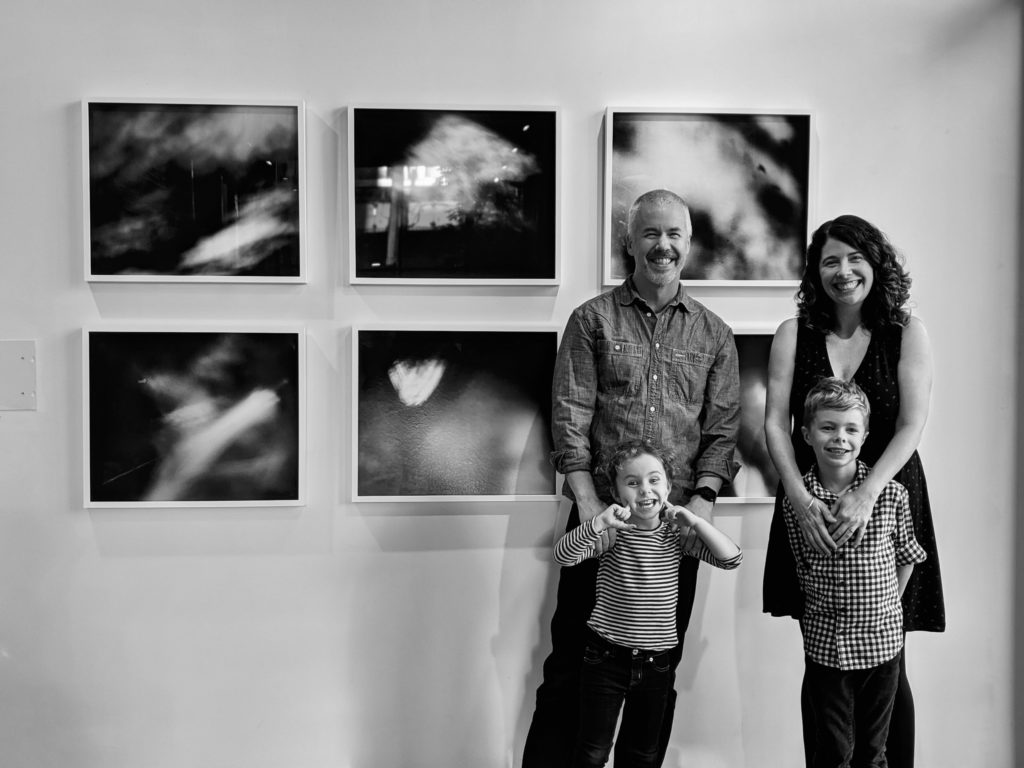 Artist's Statement:
My current work explores ideas of transcendence within a domestic setting and the psychology of motherhood. As a primary caregiver of young children, the majority of my time is spent at home. This can sometimes feel isolating and mundane, but beginning in the late afternoon through the early evening hours our house becomes a repository for light reflections, refractions and shadows. The ghostly patches of light always take on different and fleeting forms and the imagery morphs minute by minute before disappearing abruptly. These ephemeral images appear at a time when everyone is tired, hungry and lacks self-control, providing a transitory respite from the micro-necessities of daily life and the macro-anxieties of the outside world, and facilitating a connection to the curiosities of nature and the creative spirit.
The title of the series refers to both the historic, literary meaning of "The Witching Hour" as the time of night, usually between 12-3am, when the spirit world is at its most active as well as the contemporary meaning that parents of young children use to refer to the hours just before bedtime when children are at their most chaotic and intense. By choosing to photograph using medium format film, I create space and time to slowly investigate and compose these images. In some, the texture of a wall or a small chip of paint is the only aspect suggesting an object or sense of place, thereby juxtaposing the ethereal and the ordinary. This ongoing series explores the urge to find and document these fleeting but sublime moments of discovery, mystery, whimsy and hope.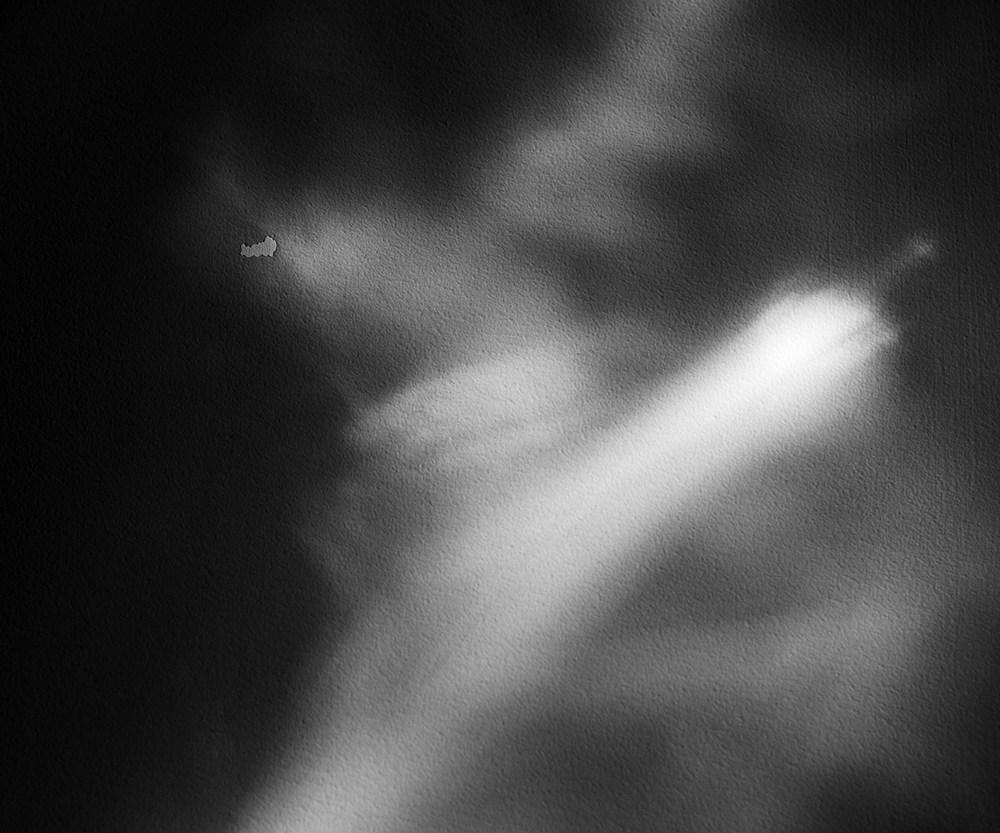 Links: