Episode 53: Justin Bursk: Making Time for Looking
Justin Bursk talked about embracing imperfections and wrestling with the work. He shared how his time has shifted over the years from pushing through an MFA program while parenting 2 small children to seeing that time open up as his children become adults. I loved hearing about the metaphors in his work and the idea of "moving mountains" in his small sculptures build precariously onto wind-up toys. He uses shapes, line, and color so intentionally along with his signature 2 circles representing eyes or binoculars and the idea of looking. It was inspiring to hear how he keeps a positive attitude during this challenging time, while teaching hybrid from a cart. Whew!
Justin Bursk lives, works, and plays in his hometown with the help of his family and 600 students. He has taught in Neshaminy School District for 25 years at every level most recently at Herbert Hoover Elementary for the last 10 years. Justin has exhibited locally and nationally including Hyde Park art center in Chicago, Seton Hall University in New Jersey, The Fire House in NY, and locally at Vox Populi Philadelphia, and the Institute of Contemporary art at the University of Pennsylvania. He attended Tyler School of Art at Temple university where he received a BFA in painting and an Art Education certificate and University of the Arts for a MFA in painting.
Links:
Artists: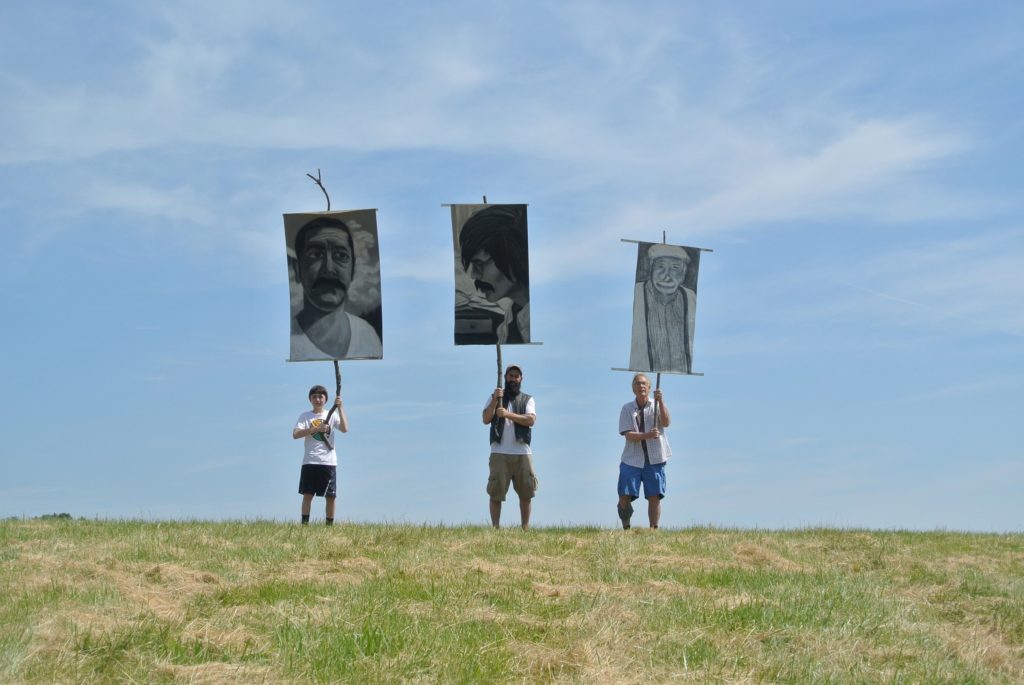 ---