I had the pleasure of talking with Stephanie Barenz. I went to grad school with Stephanie, but had lost touch a bit, so it was amazing to hear about her travels, how her career has shifted, and how her artwork is evolving. Stephanie teaches early childhood art at an international school in Shanghai. She shifted from teaching at the university level a few years ago, so we dig into how that change impacted her art making and her teaching. Stephanie also shares great advice for moving forward with your art career during this time while giving yourself grace.
As an art teacher and artist based in China, Stephanie has some insight on our current COVID-19 situation. Her school began social distancing and online teaching back in January. She shares how that shift affected her and some tips and encouragement for art teachers still in the beginning stages of distance learning.
Stephanie's artistic process is so interesting to me! She puts her work through an incredible push and pull between digital and physical processes, layering painting, prints, photos, and collage. I also love how she's handled and is handling the shift to online teaching right now. She's making connections with students and using digital tools not only for her own artmaking, but also for students' artmaking. It was so valuable to hear how she's working on her art career while away from her usual studio. Scroll down for her list of art directories and advisors – I know I will be working on submitting to them! Thank you, Stephanie!!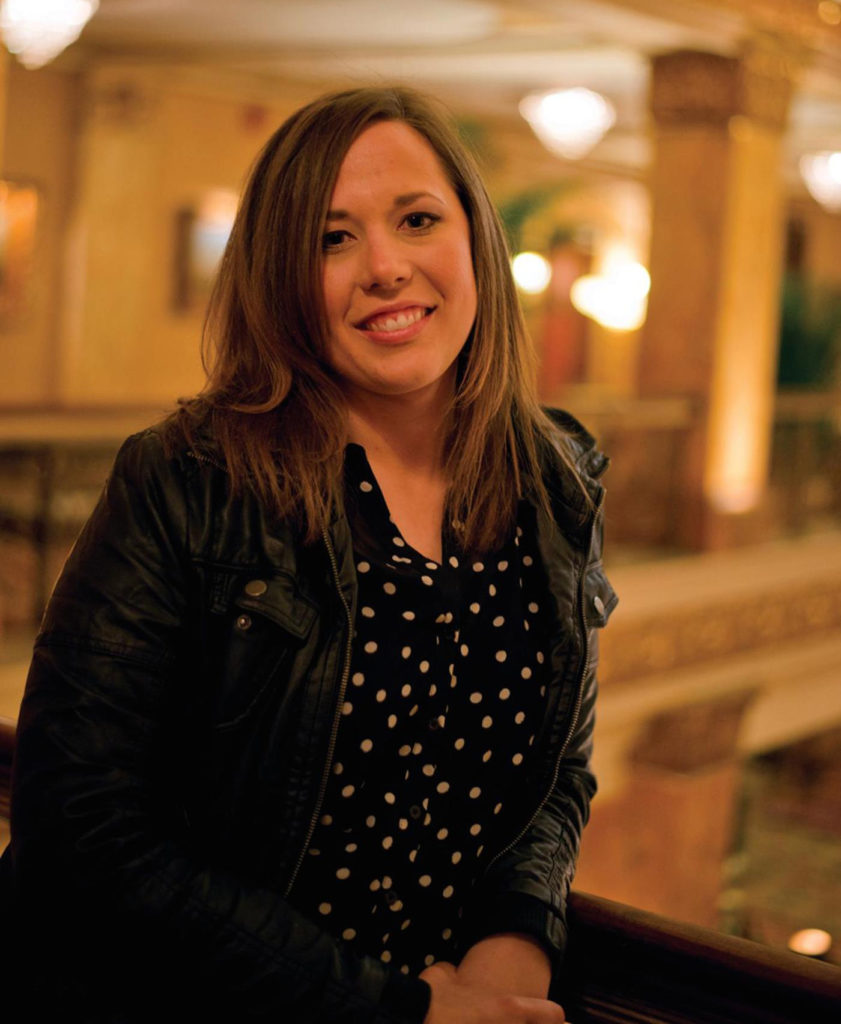 Shanghai-based artist Stephanie Barenz creates mixed media works inspired by the layered experience of moving between point A and point B. Her work merges photography, printmaking, painting and collage.
Barenz received her MFA from Washington University in St. Louis. Before living in China, she taught at the Milwaukee Institute of Art and Design and ran her own studio + gallery in Milwaukee, WI. She completed residencies at the Art Students League of New York, Chicago Printmakers' Collaborative and the Pfister Hotel in Wisconsin. Selected exhibitions include the Art Canton Contemporary Art Fair in Guangzhou, Solonia Art Center in Suzhou, Milwaukee Art Museum, Wisconsin Artist Biennial at the Museum of Wisconsin Art, John Michael Kohler Art Center, and the Walker's Point Center for the Arts in Milwaukee. Barenz has taught art internationally and has presented on the topic of "Collaboration in Art Education" at conferences in Hong Kong and Taipei.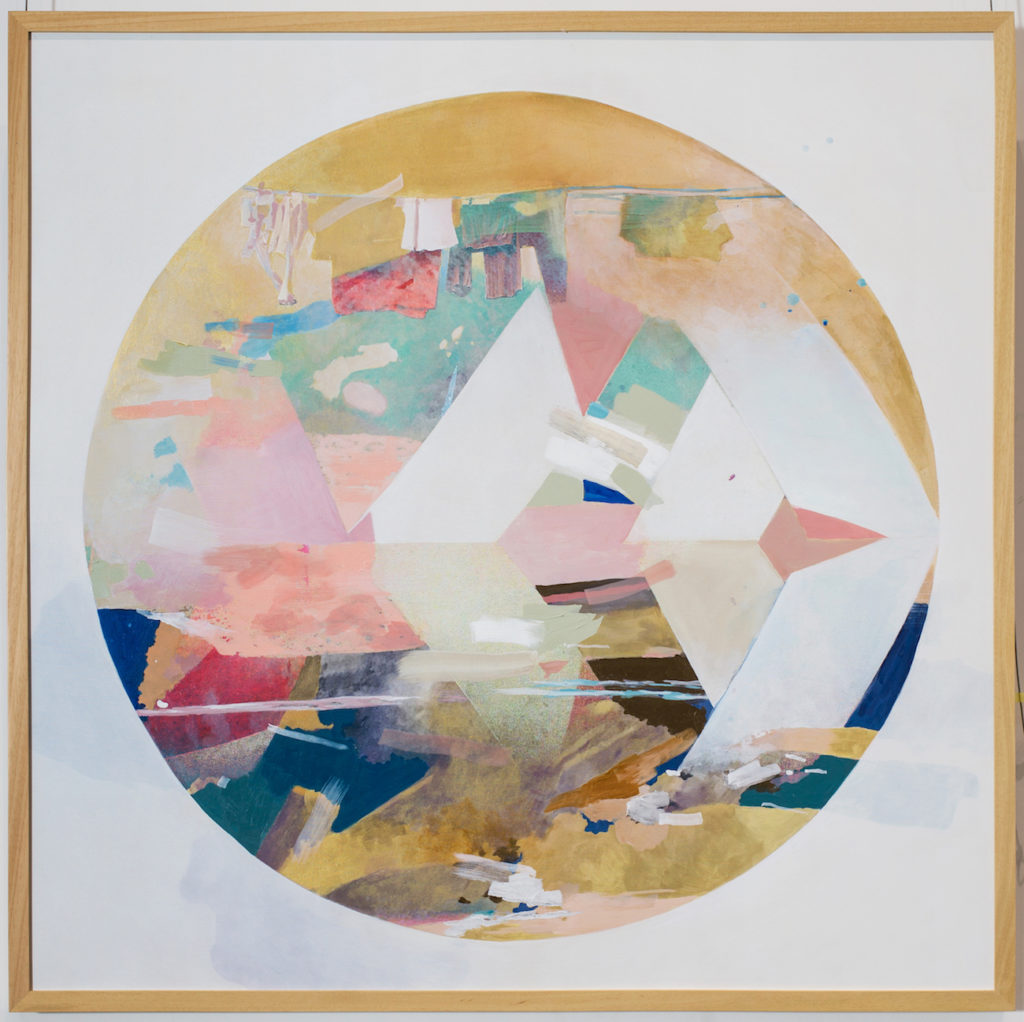 Here is Stephanie's statement about her work.
My art is about the layered experience of moving from point A to point B, be it a short walk or a lifelong journey. I have found that creating and moving are similar in the way that they can both disorientate and give direction to their participant. This is the paradox that motivates my work.
My recent series, Why Do Fish Jump out of Water?, is a response to my personal experience of living in China for the last three years. While sojourning is a strong theme in my work, I am more interested in how it operates as a metaphor for a life's journey–whether it is transitioning from birth to death, to a new relationship, or to a new chapter. These changes not only shape who we are but encourage empathy.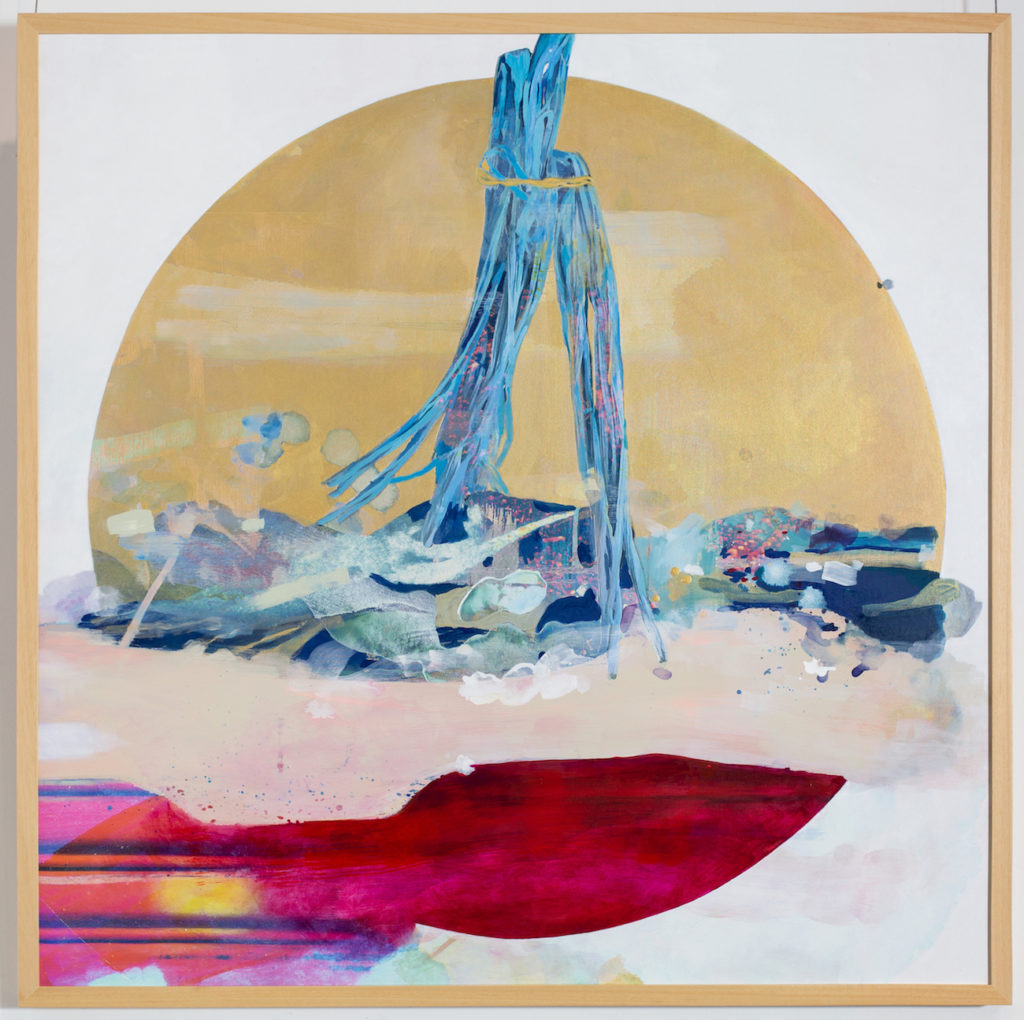 Formally, my work uses several processes, which include printmaking, collage, painting, and digital photography. The subject matter includes imagery of places in Asia and abstract mark-making. The layered experience of one's journey influences the way I layer different materials and imagery. Often, I paint over digital collages that I create. My background in printmaking has fostered within me a love for iteration, reusing matrixes in new ways, and the playfulness and chance involved with creating.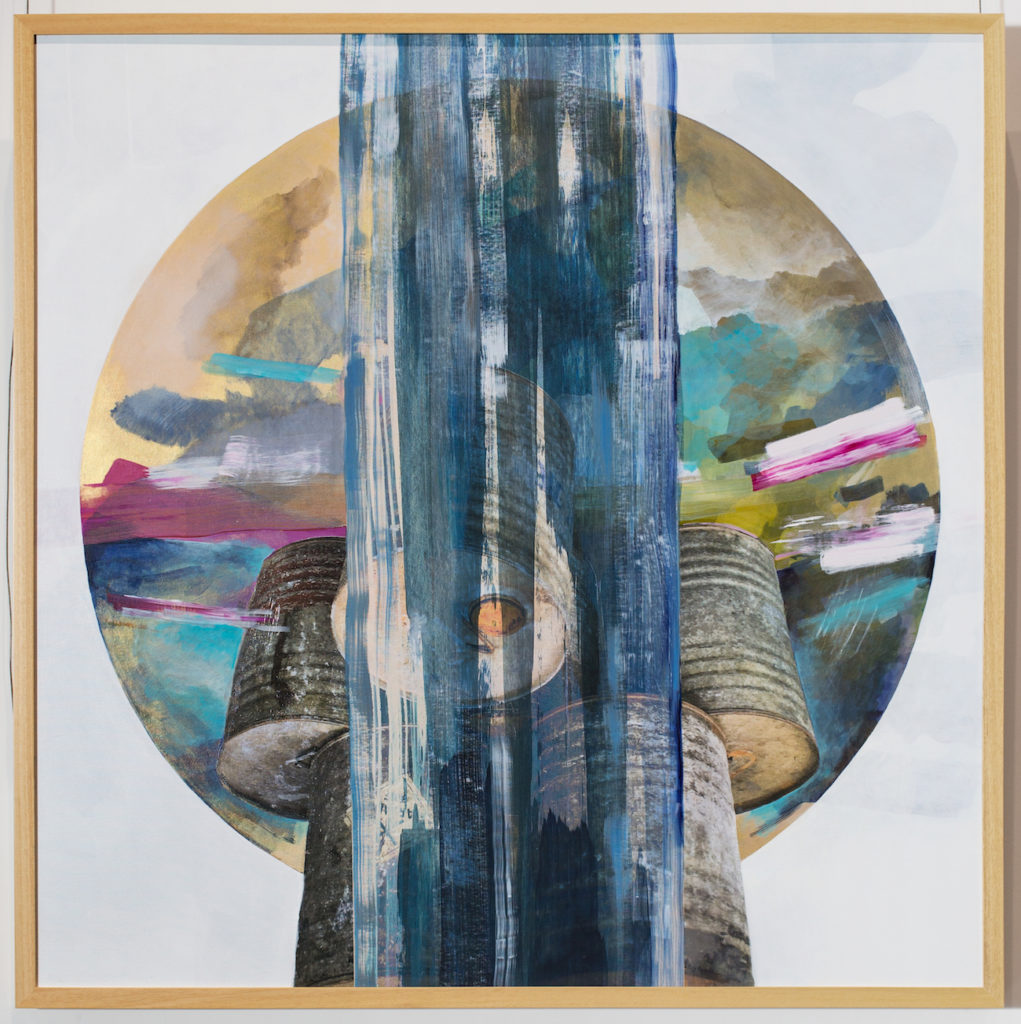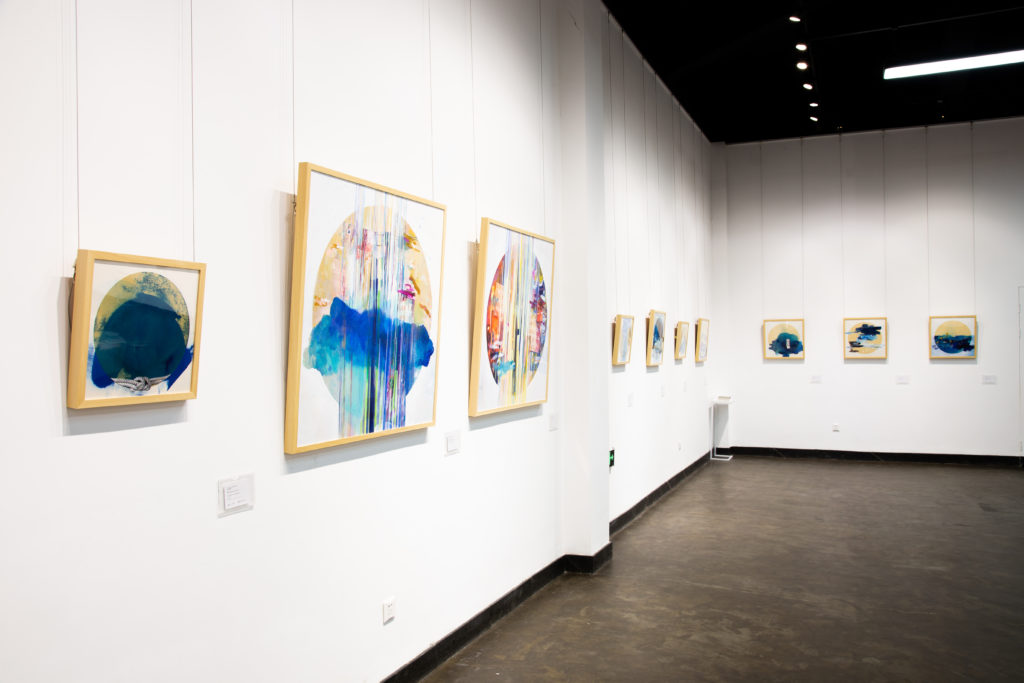 Links
Stephanie's Generous List of Directories & Art Advisors:
Amazing Artists She Mentioned (who also got their MFA's at WUSTL):
Disclosure: I only include links to items/sites/artists discussed in each episode. When you buy through links here, I may earn an affiliate commission. This is a great way to support this work at no cost to you. Read full privacy policy here.