Kieren Dutcher had such great advice to share about seasons in your career and writing children's books and shifting to teaching online. I loved how she talked about not fitting everything in and re-prioritizing as you go. It can be so easy to beat ourselves up for not accomplishing enough, so it's helpful to hear reinforcement for giving yourself more flexibility. I also always appreciate hearing from parents who are farther along the parenthood journey than I am. The common thread I hear is to give yourself grace and recognize that there will be times when parenting leaves little room for anything else, but that will change.
It was wonderful to hear about her artwork and the way she creates texture in a variety of media. Kieren also talked about the shift from teaching children to teaching adult artists at NIAD and how inspiring both are in different ways.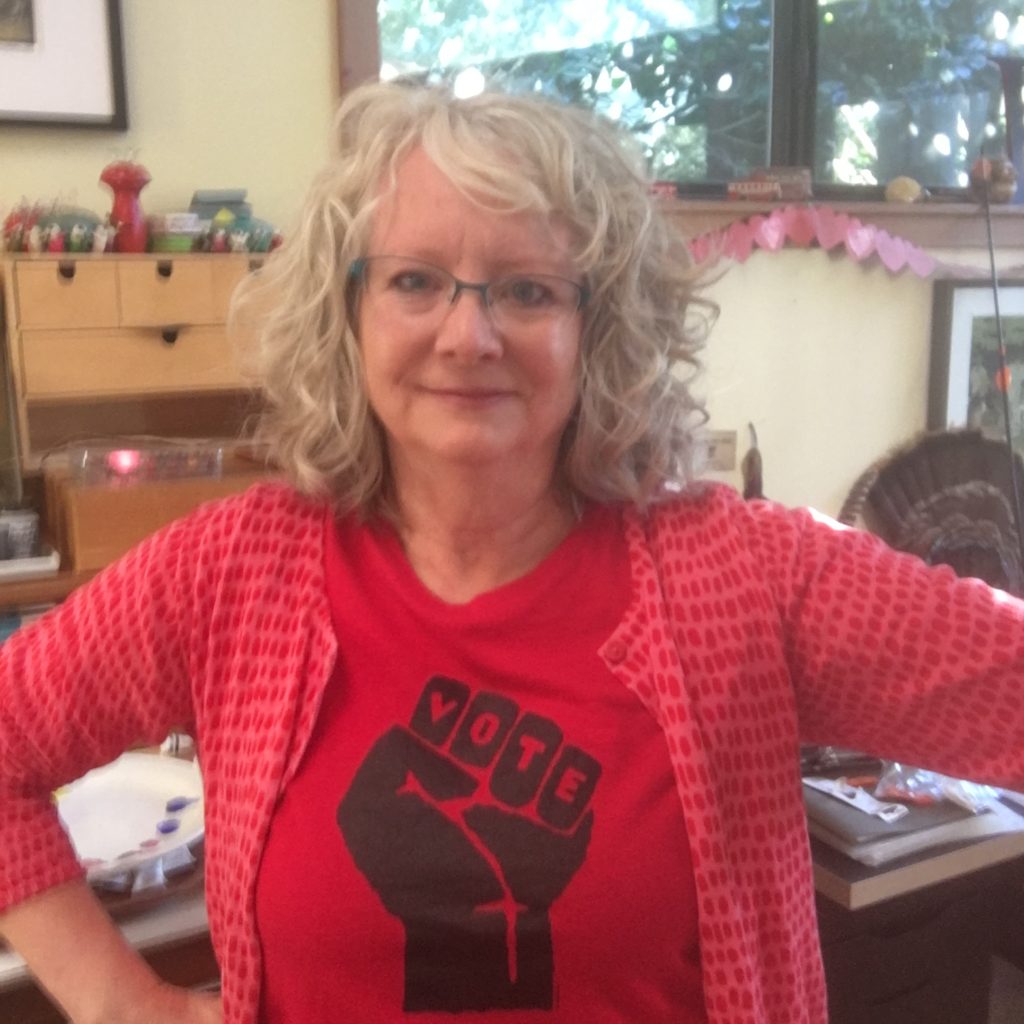 A third generation Oakland native, Kieren earned a BFA at California College of Arts and Crafts (CCAC), and later an MA in Art Education at San Francisco State. She worked as a graphic artist, taught art to children for 20+ years, and had children of her own along the way – all of this plays a part in the artwork she creates today. She currently teaches part time at NIAD Art Center, a center for adults with disabilities in Richmond, and offers workshops online and in person.
Her work is influenced by nature, kids' art, folk art, and COLOR. The state of the world has influenced her most recent work: nature, kindness, and social justice are issues that surface in her work. She paints mostly in gouache resist, but enjoys printmaking, quilting, and embroidery.
Publications of her illustration work include 'Chinese and English Nursery Rhymes: Share and Sing in Two Languages' (Tuttle, 2010), 'Spider's Christmas Gift', Highlights Magazine, Dec. 2020, Uppercase Magazine, Edible East Bay.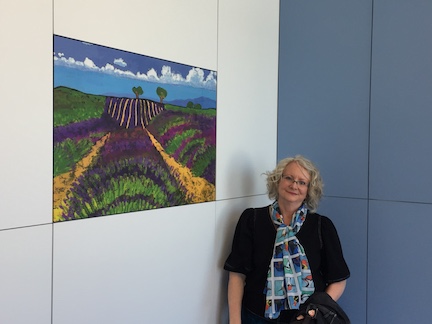 Her paintings grace the walls of new Sutter Hospital and Kaiser spaces in San Francisco and Petaluma and on TV (Council of Dads, NBC. Look for the ladder reaching up into the sky). She is currently working on a series of picture books about women artists, teaching workshops and selling her line of greeting cards, prints and hand printed tea towels in seven Bay Area galleries and shops.
Links: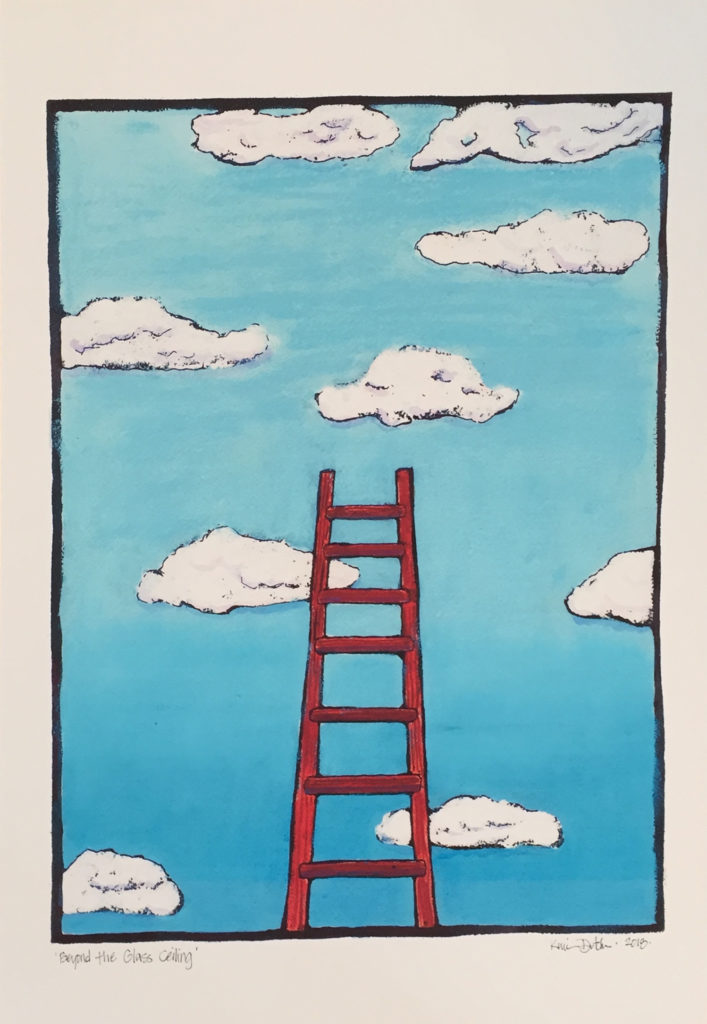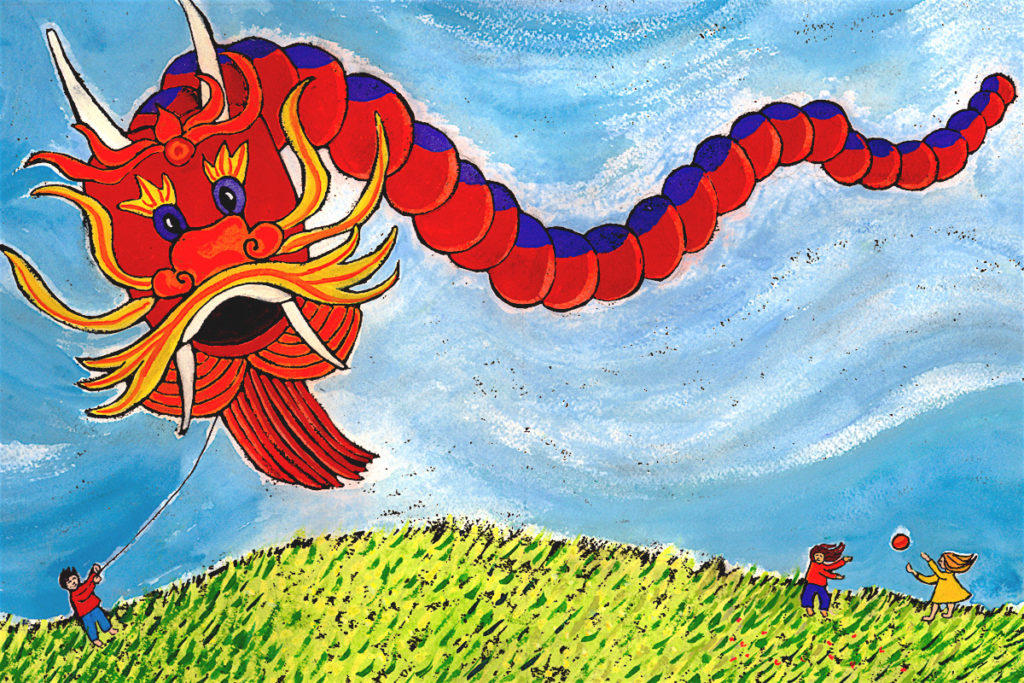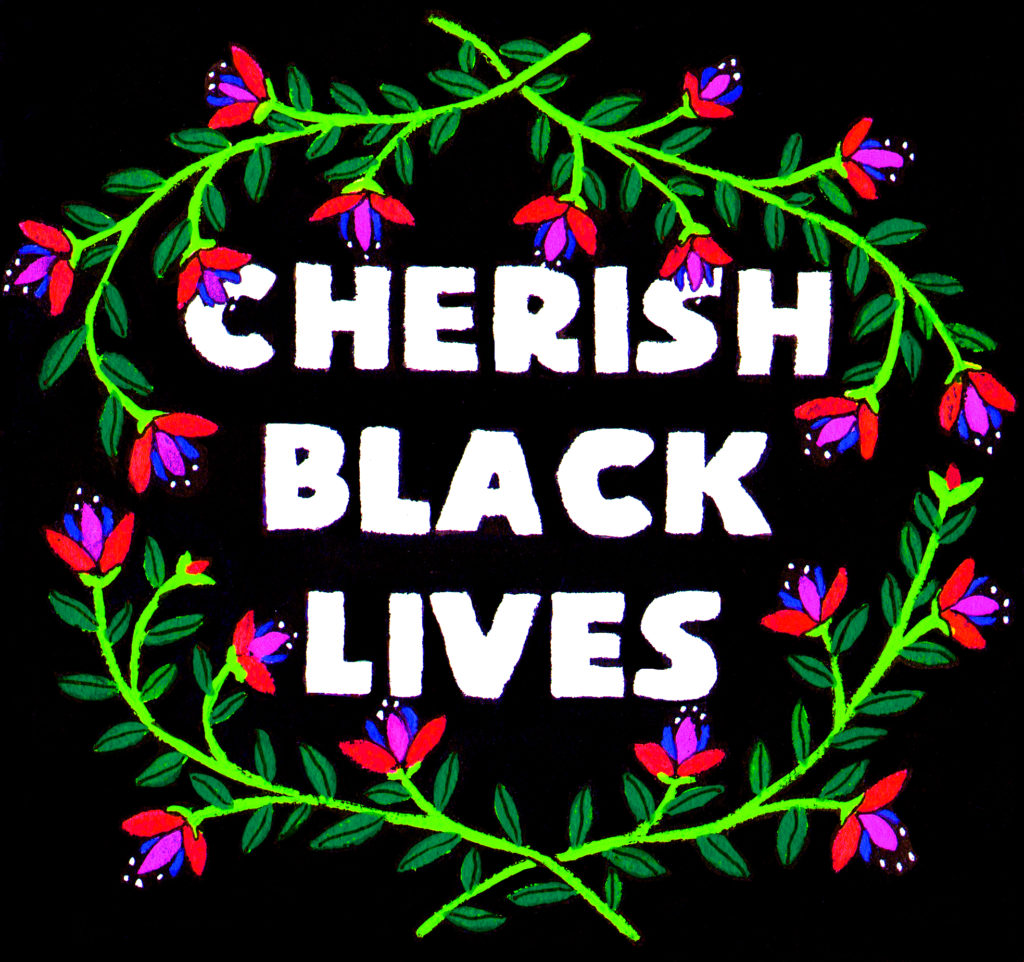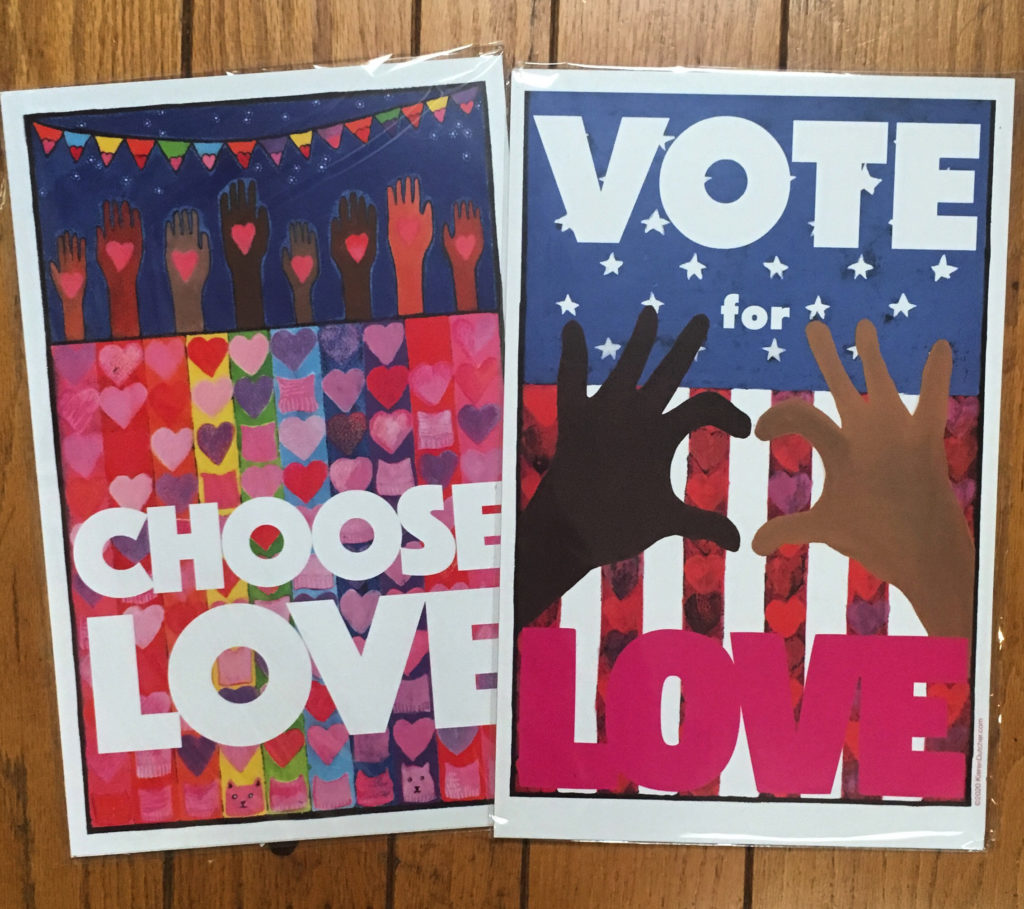 Kieren says, "I make valentines every year and send out to about 100 friends/family. I believe Valentines Day isn't just for 'sweetheart' love but should be for spreading love to everyone you care about. I've been sending them out for many years. When Trump got elected, I made the Choose Love poster (which I now sell, proceeds to Planned Parenthood), and last year the Vote for Love poster."