I'm so impressed with Alisha's ability to so concisely and eloquently share knowledge about anti-racist pedagogy and critical multiculturalism. If you're not following her on instagram, follow her!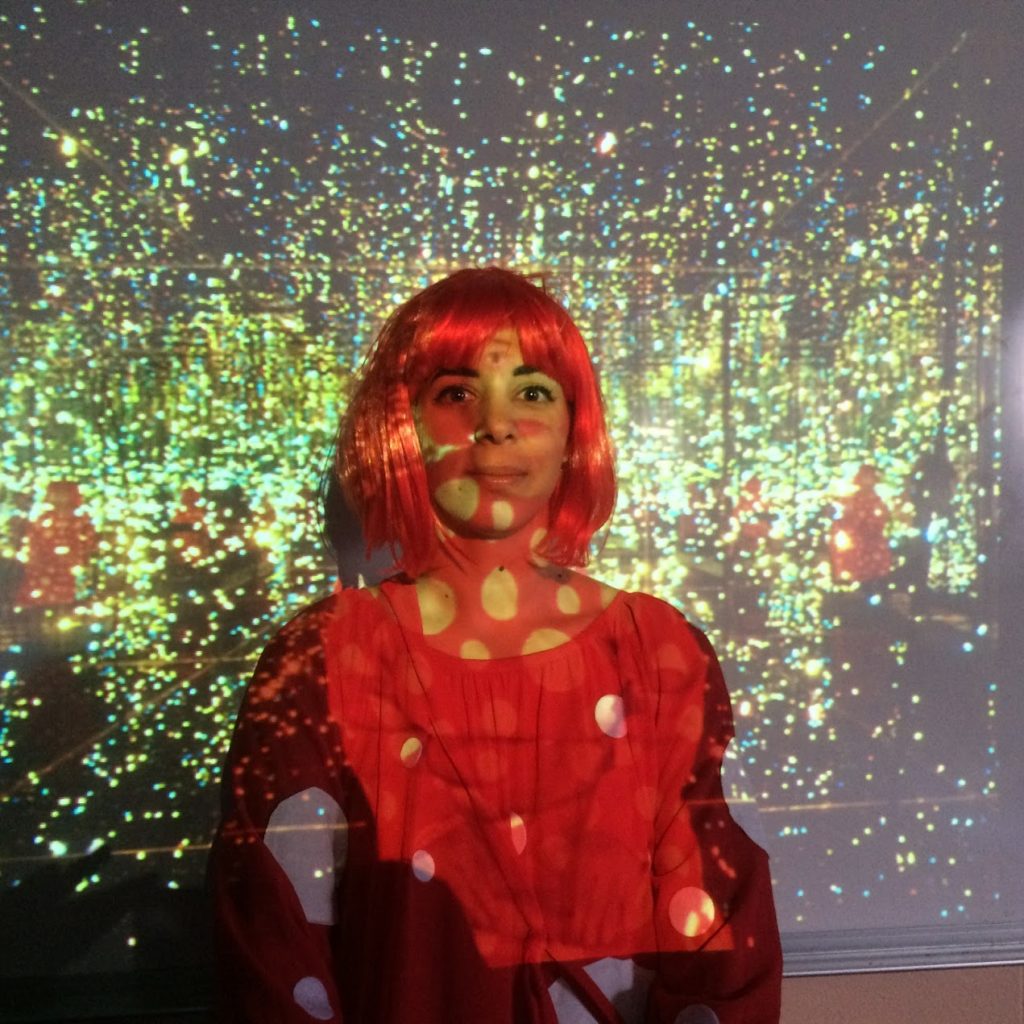 She talks about how she's not only been through an incredible graduate program combining social justice education, critical race theory, and contemporary art, but has also been in the classroom putting that education to practical use for 10 years. This semester, she's freelancing while mothering her toddler and using her teaching skills to share her knowledge with other educators.
Alisha creates incredibly detailed miniature paintings inspired by Persian miniatures and illuminated manuscripts. She spoke about her process and using a magnifying glass while painting and the precision required for this type of work. We also talked about sharing work with students and walking in their shoes. Alisha shared how being vulnerable in the classroom builds relationships and breaks down walls.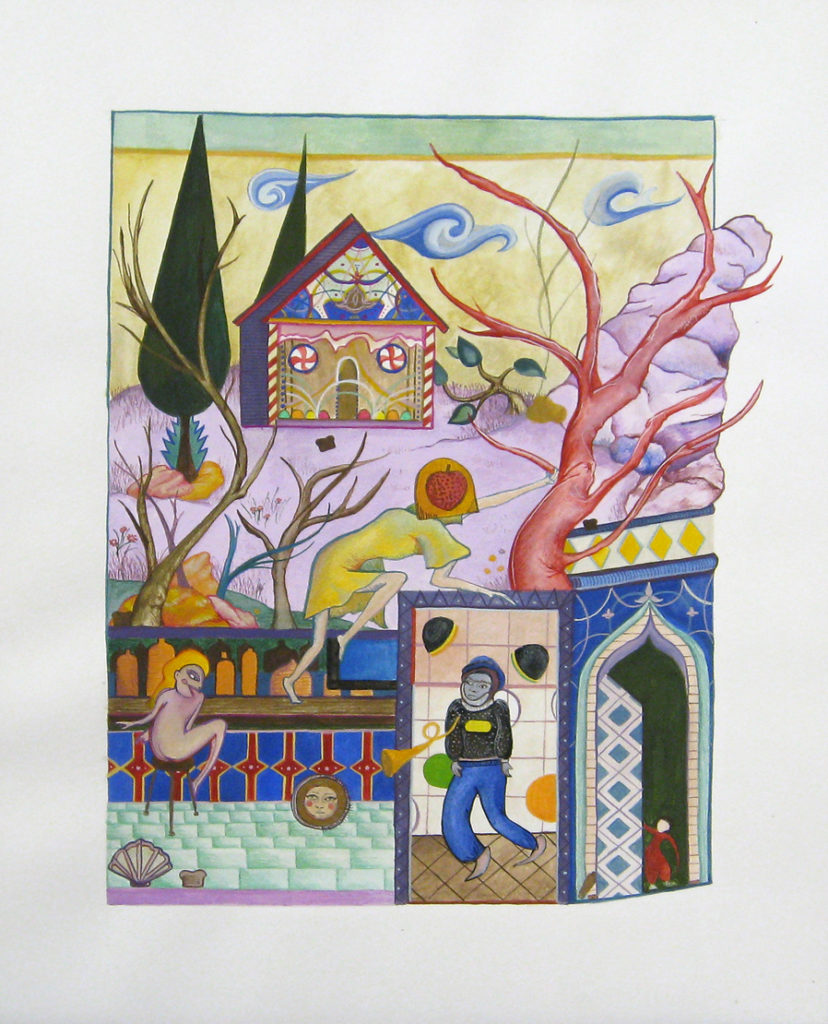 I felt so fired up by our conversation and could have talked for hours! (My 5 year old had other ideas, though, and decided this was the night to stay up until mama could come back and sing her to sleep. She's usually asleep before I record an interview, but woke up pretty much as soon as I left the bedroom this time and refused to sleep for papa).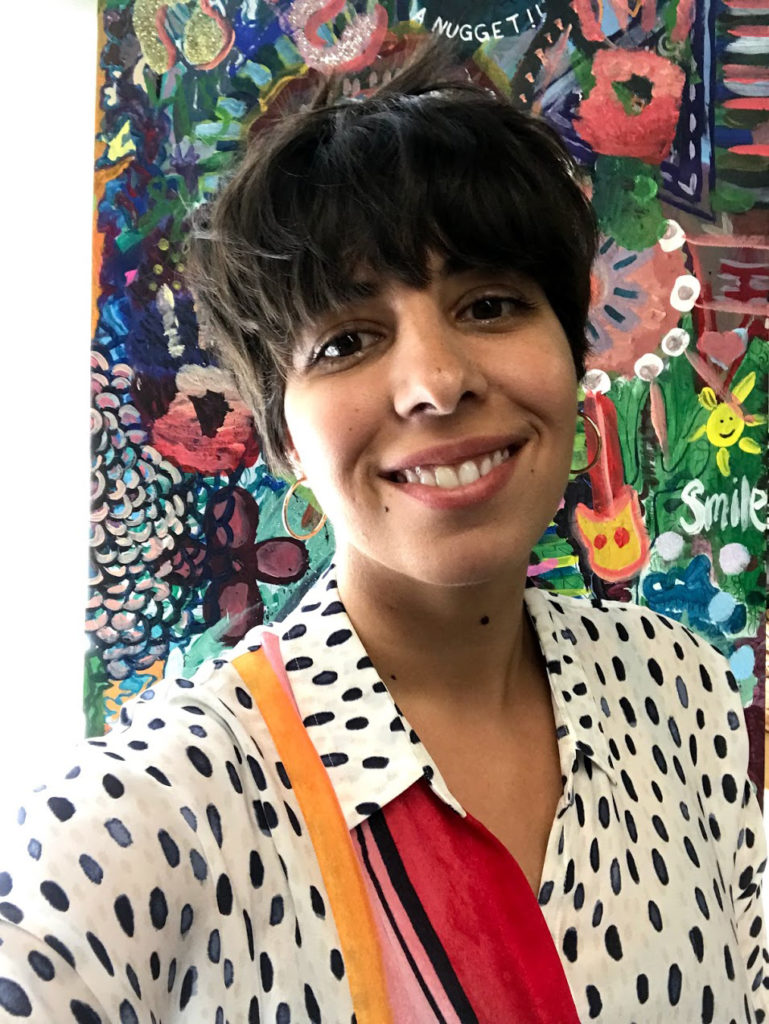 Alisha gave some great author recommendations and an incredible resource list that are all linked below.
Alisha Mernick is a Visual Art and Social Justice Educator based in Los Angeles, CA. She holds her MA in Art Education from NYU, and has been implementing liberatory, critical arts pedagogy in the k-12 classroom for over a decade. Mernick is a queer, muslim, mixed race woman who's commitment to equity work is both personal, and political.
Teaching Philosophy:
I believe in art making as an intellectual activity – which reflects, as well as shapes, our world. I specialize in using contemporary art and inquiry based instruction to teach students about identity, social justice, anti-racism, and civic engagement. I believe strongly in cultural pluralism and liberatory pedagogies, and am committed to de-centering whiteness in visual art education.
Links:
Authors: