It was so nice talking with Danielle Nilsen! We've been instagram friends since we were matched up in the Artist/Parent/Academic peer support groups and I've loved following along with the evolution of her work. Danielle talked about making the shift from more representational landscape painting to abstract collage and textile pieces. She shared her teaching philosophy and how she dove into teaching for artistic behavior and has adjusted the structure of her curricula over the years. She was so encouraging and inspiring! It made me want to work on a simpler daily art practice.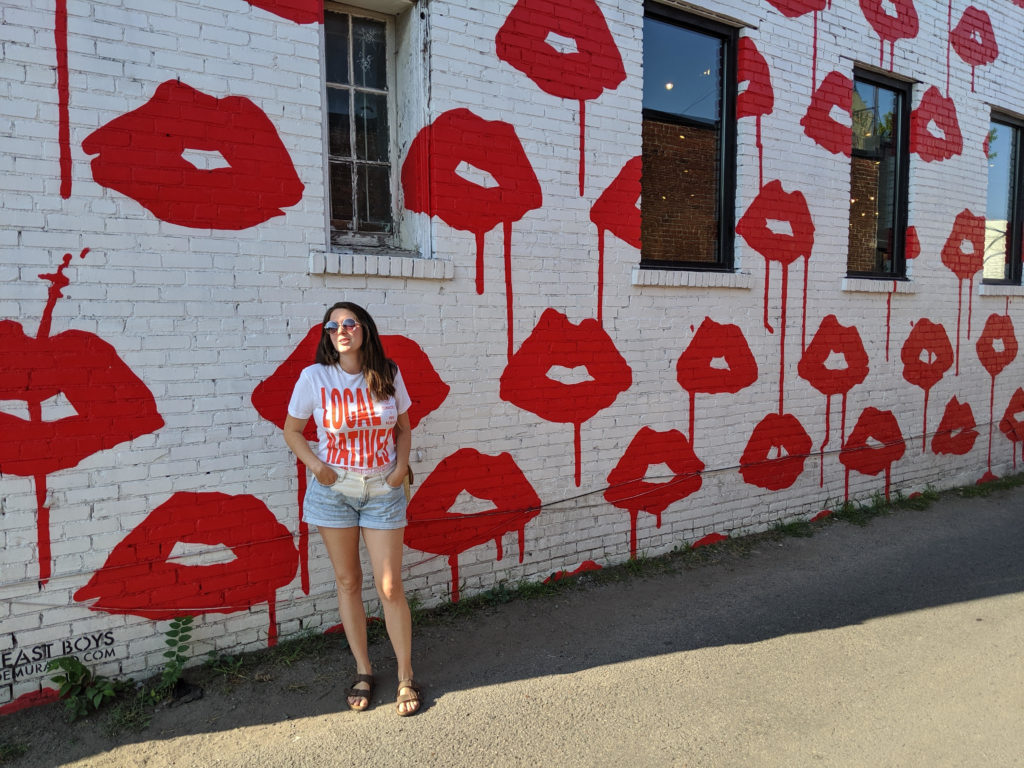 Thank you Danielle! I especially loved how she gathers inspiration from her students and the materials of an elementary art classroom. And how she thinks of everything as a painting – from photos to collage to scraps of fabric sewn together. Her work is beautifully composed and even more impressive within the brief time periods available between teaching and parenting and the parameters she sets for herself of not cutting the pieces again once the blocks of color or pattern are removed from a magazine.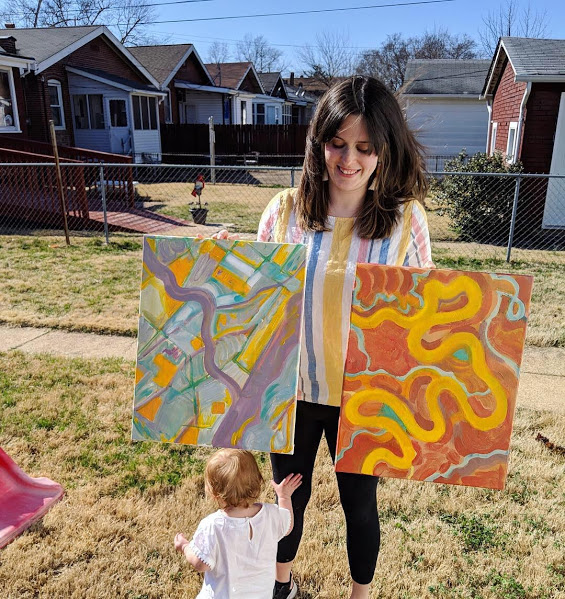 Danielle Nilsen is a painter, collage artist, and textile-maker interested in structure, fragmentation, and wholeness. Often giving new life to found materials, she follows an impulse to preserve, transform, and create moments of joy. Her vibrantly colored work is an offering of hope and a celebration of beauty in the overlooked.
Danielle is an artist and educator living and working in Saint Louis, Missouri. She holds a BA in Fine Arts from Drury University and a M.Ed from University of Missouri-St. Louis. She teaches elementary art by day and paints in her home studio by night. She is married to a fellow teacher and is mother to Genevieve and dog-mom to Bart.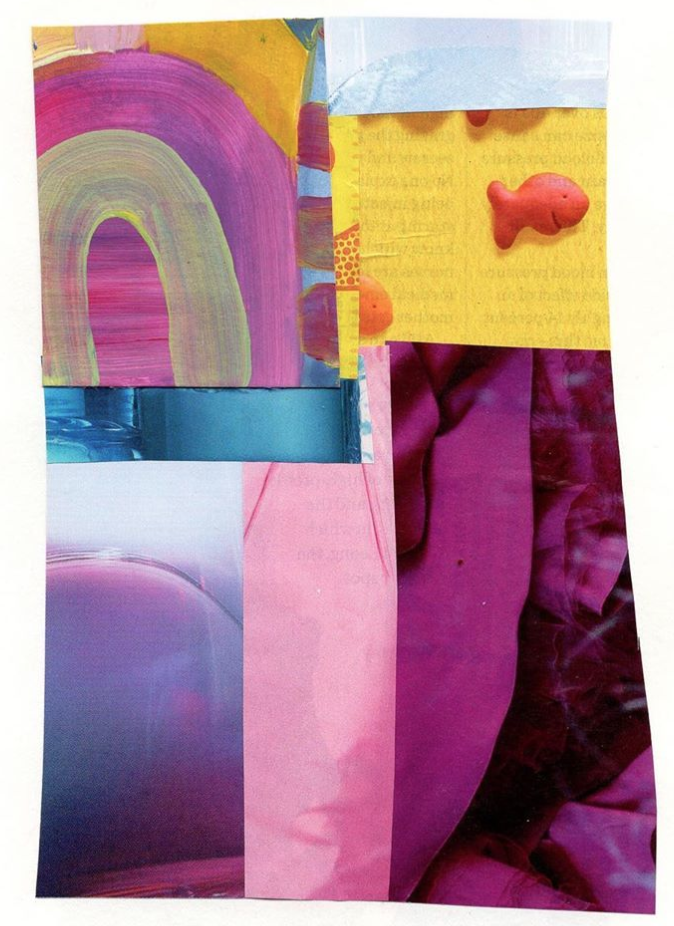 Below is an excerpt of Danielle's statement.
In my work now, I combine elements of painting, collage, and quilt-making, drawing upon a visual lexicon including lines and stripes, patches and swathes of color, triangles, wonky squares or rectangles, and so on. These components are the building blocks for constructing compositions that feel right and true (even, or perhaps especially, if imperfect). I place one up against another and layer them on top of each other, just as a quilter might intuitively piece fabric blocks together or appliqué shapes to form a finished top, and just as the many separate items in our view come together to form one landscape. Throughout this process I am hoping to give organization to disparate parts as I search for and create a structure that is unexpected, interesting, or exciting in some way.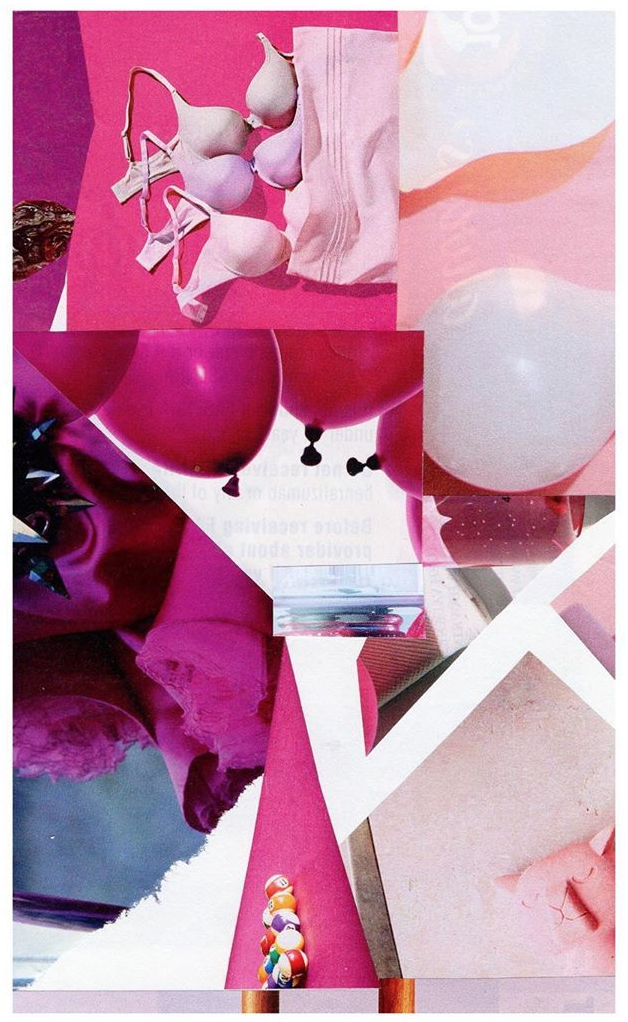 Links:
Disclosure: I only include links to items/sites/artists discussed in each episode. When you buy through links here, I may earn an affiliate commission. This is a great way to support this work at no cost to you. Read full privacy policy here.